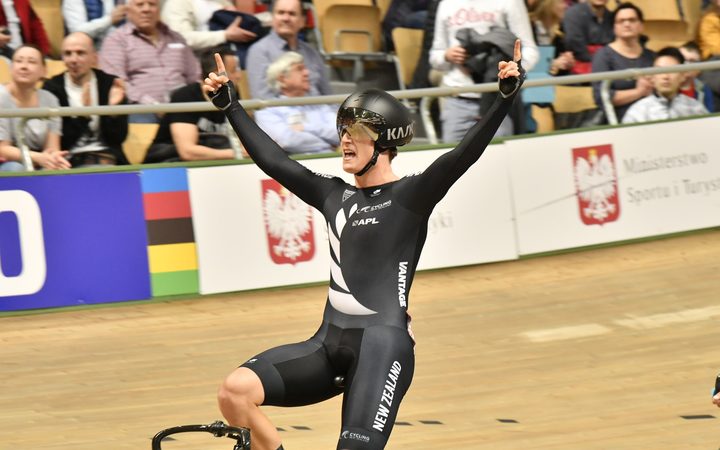 CAMPBELL STEWART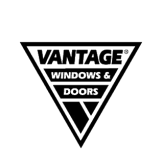 Vantage Stats and Facts
Born: 1998, Palmerston North
Age: 21
Star Sign: Taurus
Category: Endurance Cyclist
Joined programme: 2017
World Championship:
4x Junior World Champion 2015/2016
Gold, Omnium, 2019 (Poland)
Silver, Team Pursuit, 2020 (Berlin)
Silver, Madison, 2020 (Berlin)
Commonwealth Games
Silver, Points Race, 2018 (Gold Coast)
Silver, Scratch Race, 2018 (Gold Coast)
Campbell Stewart – young gun making waves
This young Manawatu rider has wasted no time converting from an outstanding junior cyclist to a world champion – one of the new bred who are reshaping track cycling.
How did you get into cycling?
I started cycling when my sister got into it at intermediate school when her teacher set-up a cycling team. Dad did a lot of cycling too – he did an IRONMAN so he rode with her. Eventually I thought I would join them – I was around 12 years old. I jumped on to the track in Feilding – rand raced there every Tuesday – and I went to the nationals and from there it flourished. I was still doing a lot of other sports – like soccer, volleyball which I enjoyed. Soccer was my main sport then.
What was it that grabbed you with cycling?
I enjoyed how far you could push yourself and it was more measurable. Each day you could go and race – and it was all in your own hands. I enjoyed getting outside on the roads training – it was just me.
We had a good group that raced together on the track – it was exciting and eventful. Of the older guys there was Simon van Velthooven mixing it around and Jesse Sergent was an idol – watching him on TV and he was coached by Mike McRedmond who became my coach – Jesse went on to compete in the Olympics and eventually on to the World Tour.
Once I got to Year 10 in high school it was all cycling for me, and Mike is still a mentor to me. I enjoyed quite a bit of success as a junior – so cycling really took over my life. I've never really looked back since.
What is the big challenge in the sport for you?
The ever-moving pace – every year it is stepping up and getting faster and faster to a whole new level as we saw at the world championships in 2020. We have to step up and be constantly on the move – trying new things. It doesn't always work out but as long as we continue to put the effort in then we will get to where we want to be.
You also enjoyed success on the road – which direction excites you?
"At the start it is definitely to achieve my goals on the track – which is a gold medal in Tokyo. Then eventually I may look at going on the road for a while and become a different athlete – and may be come back with more endurance under the belt and really change things.
"I definitely enjoy the track – it is one of my favourite places but I always think that you have to keep on improving yourself in different areas - that is my goal at the moment."
What motives Campbell Stewart?
"I enjoy racing at racing at the highest level but at the same time I enjoy getting out every day and be able to train. Our work place is out on the roads and in the velodrome – to be honest that is what I want. For me it is better than sitting behind a desk. That is my philosophy – it is what I love to do and I want to keep on doing it for as long as possible.
What will be the key to resetting for Tokyo?
"We need to take a step back to realise how far we have come but at the same time realise that in another year everything is going to step up again. We need to try some different tactics, refresh the brain and then the slog starts. I remember thinking last year when we were under a year to go – and somehow we now have gained another 15 months. It is an odd feeling but hopefully we can take it to our advantage and improve further over the next little while.
With qualifying done – will that make your preparations different for a 2021 Olympics?
"Definitely. We have to make team selection of course but all the racing is done in terms of qualifying – so we have to make sure we are training the best we can every day – and try to get one-up on the opposition.
"We have massive depth. We have a whole bunch of guys who can all ride fast which we showed across the World Cup season. The coaches will have a hard job trying to decide who will make the team for Tokyo 2021."
What do you like doing when not riding a bike?
"I enjoy the water, and things like wakeboarding. That has to calm down a bit with the big goal of Tokyo coming up. I enjoy going into the garage with some woodwork, building a few bits and pieces. I enjoy the social aspect outside of cycling. When we get some time back in Cambridge it is fun to head out with a whole bunch of athletes from different sports – which is a cool environment."
Favourite meal? – Roast lamb and vegetables.
Any Superstitions? – None – I am not a big fan of superstitions.
Favourite Movie? – Action movies like Shooter
Tea or coffee? – neither. I don't enjoy the taste and it's not really me despite having a coffee machine in our flat.
Smile or game face? – game face most of the time.
Cats or Dogs
Leather or Denim
Gaming or Exercise – although that changed during Lockdown with my flatmate buying a PS4.