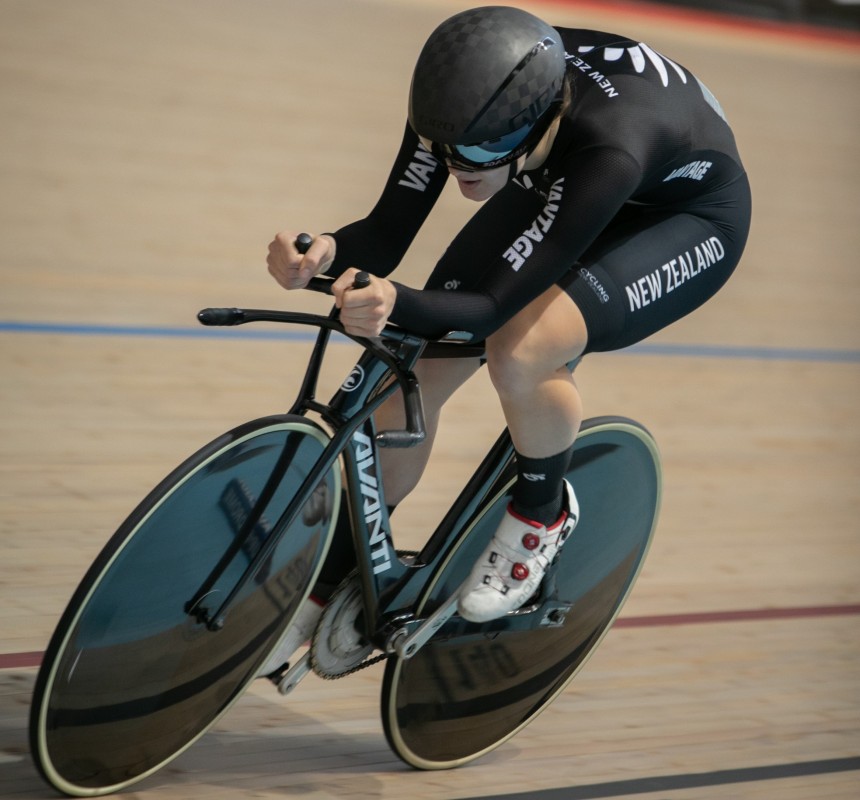 ELLESSE ANDREWS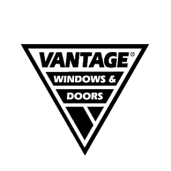 Vantage Stats and Facts
Born: 1999
Age: 20
Star Sign: Capricorn
Category: Sprint Cyclist
Joined programme: 2018
Junior World Championship:
Gold, Team Sprint, 2016, Aigle
Bronze, Individual Pursuit, 2016, Aigle
Gold, Individual Pursuit, 2017, Montichiari
Silver, Team Pursuit, 2017, Montichiari
Awards:
NZ Emerging Talent Award, Halberg Awards, 2018
Ellesse Andrews – cycling potpourri of poise, power and purpose
With a father as a medal-winning sprinter and mother an accomplished mountain biker and musician, Ellesse Andrews is a family potpourri who wants to explore new horizons in the sport.
How did you get into cycling?
"I got into cycling through my family. I always rode a bike recreationally with my family, starting with mountain biking which I loved when I was little, and transitioning to track when I was 13-14. I remember being at a school team MTB/skills competition (just for fun) called "Top Bike" when I was about 12 years old living in Wanaka. My team did really well, and I was approached by Bruce Ross, a legend in Southland cycling, who had looked after dad as a young sprinter, and had made the connection between the two of us. I later left with his card and a note for dad which read "Get this girl on the track!
"When I was 13 I asked my dad if he'd let me sign up for more dance lessons, and we made a deal that if I did a little more riding with him, he'd give me the money to pay to dance more. He bought me a track bike and a few weeks later I rode well in a meet, and was asked back for South Island secondary schools which I really enjoyed. A couple of months later I did well at nationals and from that point I have never really looked back."
What do you love about cycling?
"I am a very competitive person and grew up absolutely loving sport. I mainly played team sports, but I had been a competitive swimmer so I also enjoyed the individual aspect. When I got into cycling, I adapted to it naturally, and started seeing myself making big gains and pushing some of the older girls who had been riding longer, early on. This was a big driver for me as a young cyclist, being as competitive as I am!
"I remember really enjoying the adrenalin rush, and the challenge of riding and racing on the track. I've always loved going fast, whether on the bike, on the netball court, or swimming, so the fact that the track really allowed me to feel that thrill was very attractive to a young me!
"I like track cycling because it is individual and it is down to me but at the same time, I love the team aspect to cycling as well. I like the balance between this – it is very unique in that respect."
What are the major challenges for you?
"A big part was learning how I work physiologically, and where I fit in the different squads of sprint and endurance. While it has been a learning curve in a positive way, it has also been very challenging. I am currently in the HP Sprint Team, but was part of HP Women's Endurance in 2018 too – I've already had a bit of both worlds during the past 2.5 years in the programme. There has definitely been some trial and error in finding what types of training works for my body and what I go well off.
"Historically, as an endurance rider, this has been different to anyone else in the squad, making it really hard to fit into the models of any other team members. Although challenging, all learnings only contribute to my development and understanding of myself as a rider – whichever space I am in. I am lucky to have such great support around me and am really happy with the direction I am going with my sprint coaching, and formation of a great relationship with Rene (Wolff)."
What motivates Ellesse Andrews?
"One of the things which is a really big driver for me is wanting to make a lasting impact, and be a rider that is able to do what no-one else has done before. I want to drive and push myself to uncomfortable places that will put me in the position to be a gold medal winner and record-breaking cyclist. That is my biggest driver. I want to do exceptional things."
With Tokyo a further 12 months away, does that mean you have reset your goals?
"A reset for me is not a bad thing. I am such a young rider with so many opportunities and room for growth. I have a unique opportunity to make some pretty big gains in the next 12 months and I am excited to see where that is going to take me on the bike. The hardest factor is probably a mental reset on the timeframe. We have been so focused on Tokyo 2020 and having to reset that is something I have not had to do before. While that is hard to do, it is teaching me to be resilient and flexible, with the ability to reset with the same motivation and fire than if the schedule had run as all of us had planned. It is interesting in the moment, but having to challenge myself is only going to make me stronger in the longer term."
What do you like to do when not riding a bike?
"I love being creative. I grew up around a lot of music – my mother is a music teacher. I loved watching my mum play when I was young – so listening to music is something I love. Connecting with my creative side is important! I love to play guitar, and create my own music from time to time – either alongside my mum or just with myself. I really love getting out into nature – appreciating the fresh air, what this lovely country has to offer. This really grounds me – there is so much to be explored.
"I also really love writing. I love to read, and I like journaling – and writing some poetry every now and then too"
Favourite meal? – "I love summer fruit! Not so much a meal… but growing up in Central Otago we had all the summer stone fruit and I grew up loving that fruit season."
Any superstitions? – "I don't have any superstitions. I don't really have any rituals on race day – I am still learning but for me I do best when I am in a calm and collected, being aware and in a steady state of mind brings out the best for me."
Favourite movie? – "I enjoy movies based on classic books! Little Woman is my new favourite right now as a movie – it's a new adaptation."
Tea or Coffee? – "I like both but I drink tea more frequently. I love to go out to a café for coffee, but at home it is tea."
Smile or game face? – "Smile for sure."
Cats or dogs? – "Definitely dogs."
Leather or denim? – "Denim."