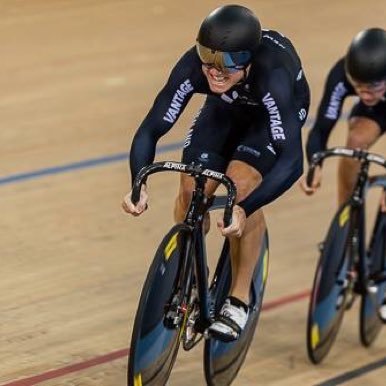 ETHAN MITCHELL
Vantage Stats and Facts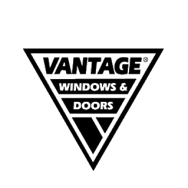 Born: 1991, Auckland
Age: 29
Star Sign:
Category: Sprint Cyclist
Joined programme: 2009
Podiums
Olympics:
Silver, Team Sprint, 2016 Rio
World Championship:
Silver, Team Sprint, 2013 (Minsk)
Gold, Team Sprint, 2014 (Cali)
Silver, Team Sprint, 2015 (Paris)
Gold, Team Sprint, 2016 (London)
Gold, Team Sprint, 2017 (Hong Kong)
Bronze, Sprint, 2017 (Hong Kong)
Ethan Mitchell - A Healthy Obsession
How did Ethan get into Cycling?
An obsession with fitness and chance meeting with fellow Auckland schoolboy Sam Webster has led to an illustrious cycling career for Ethan Mitchell.
"I was constantly trying to find ways to better myself in cricket and rugby and I became obsessed with keeping fit and so I tried triathlon and duathlon to help my fitness for cricket."
His parents bought him a bike from Justin Grace, who would become his coach, and go on to coach New Zealand, France and now Great Britain. He suggested that Mitchell should try the track and loaned him a bike.
"I sat behind a motorbike at felt like massive speed – from that experience there was no turning back."
Sam and Me
He met Sam Webster at a local Manukau club night, and their close bond led to a junior world championship title, and 14 years later they have won three world team sprint titles, five podiums and an Olympic silver medal.
"Sam was cleaning up as soon as he started riding. He was born to ride a bike. I was forever and still am chasing his wheel.
"We are best mates. We have grown up together, we have grown into this environment together.
"Obviously we have had a lot of life changes as you grow up, moving out of home, travelling together, rooming together, training together every other day. We spend a lot of moments in our lives together.
"He knows me better than most. We share the same drive although we are different personalities. We have a lot in common in what we strive for and how we strive for it.
"We were lucky to fall into eachother's lives when we did. Although we race eachother and are still fierce competitors, when it comes down to it, we really motivate eachother and got the best out of eachother when we were younger.
"And we are very fortunate to be in the same position to be able to ride bikes for a living."
What excites Ethan about Cycling?
Cycling offers a team dynamic as well as an individual challenge, which is what excites Mitchell.
"It challenges you in a team dynamic – how you form relationships and how you perform on the track is so driven on technical aspects and you can't do that unless you are perfectly in-sync as a team.
"Although the team sprint is so unique in the physiology demands across the positions, it also allows you to be an individual athlete and to perform to the best of your ability based on your training. It is motivating in that you have that team role and team performance but at the end of the day you can still be that individual athlete.
"Sometimes in bigger team sports you can be held back in expressing your own individual performance.
What motivates Ethan Mitchell?
"For me the ability to know that there are no limits on how fast you can go other than your own ability. I like the fact that it is not a contained environment. You can go just as hard as you possibly can and the outcome is the outcome. The harder you train and the better you train, the smarter you train, the more aero-dynamic you are all have a direct result in speed.
"I like that there are no boundaries on that and the sport is forever moving forward and forever getting faster and people are getting bigger and stronger and that there is a technology aspect to that as well."
"It is a day by day process of bettering myself. That is not just in sport. Within life a lot of people go out to better themselves – whether it be how they communicate, how they deal with people. How they lead. I take motivation from people excelling in their chosen area."
Vantage Views
Favourite Meal – Paella – a Spanish Risotto dish.
Any Superstitions – "The height of my crank in the start gate. I drive the mechanics crazy changing it up and down. This is despite the fact that we have drawn a line on the cranks to the bike so it is exactly the same every time."
Favourite Movie – On The Road - based on the travels of American writer Jack Kerouac and his friends across the United States.
Game Face or Smile
Cats or Dogs
Denim or Leather
Gaming or Exercise