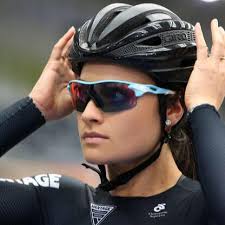 NATASHA HANSEN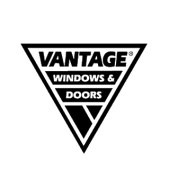 Vantage Stats and Facts
Born: 1989, Auckland
Age: 30
Star Sign: Scorpio
Category: Sprint Cyclist
Joined programme: 2010
Olympics:
7th, 200m sprint qualifying, 2016, Rio
9th, Individual sprint, 2016, Rio
Commonwealth Games
Silver, Team Sprint, 2018, Gold Coast
Silver, Individual Sprint, 2018, Gold Coast
Bronze, keirin, 2018, Gold Coast
Natasha Hansen – women's sprinting trailblazer
Auckland-born, but Southland-inspired, Natasha Hansen was the trailblazer for women's sprinting in New Zealand.
How did you get interested in cycling?
"I was involved in a number of sports at high school, especially netball and wanted to keep up my fitness in the off-season so a friend suggested cycling. I was in Christchurch at the time and I decided against rowing because I did not want to take the daily bike ride out to Kerr's Reach. Ironically, I took up track cycling instead. They had bikes you could use at Denton Park. I did that during the netball off-season and then won a title at the national championships. I continued in the sport in the off-season to netball until I was selected for the junior worlds and after I went there, I made cycling my main focus."
What was it that you loved about cycling?
"I enjoyed the success and I loved the competitive nature of the sport. I was captain of the senior A netball team at high school and I loved the team environment but every time I went out to race at the velodrome it was all on me. The result was all on me and not other people. I thrived on that. I would have to say that sometimes as you go on in the sport you can miss that team sport environment. For a long time, it was quite isolating as I was one of a few doing it at an elite level.
"It was not a mainstream sport so there were not many female sprinters when I started. Now it is different and I love the team environment."
Did you consider other directions?
"In my junior years I had the chance to train at the UCI Centre in Switzerland and that was amazing. But after I finished there, I did contemplate other sports because there was no women's sprint programme and no direction for me. That was when I decided to study to be an air traffic controller to put things into perspective for me and give me something to fall back on after cycling. That allowed me to think more and I realised how much I loved cycling and I wanted to qualify for the Olympics."
What were the main challenges?
"First and foremost, at the start there was no programme and no real competition to push me. In Switzerland I could train with a number of top international riders but back home there was no-one to train with. The sprint boys had begun their programme and had real momentum and opportunities. I went to the London Olympics and subsequently gave up for a time but returned when the women's sprint programme was established. That gave us a clear direction, a clear pathway and a centralised programme and that made all the difference with a team environment in New Zealand."
What motivates Natasha Hansen?
"The thought of being best in the world. I get motived to push myself every day to see how strong I can make my body; how good I can get my mind. Also, to go into competition at the velodrome gives you such a buzz. The adrenalin you get from racing is just the most amazing feeling."
What led you to sprinting rather than endurance?
"Sprinting is awesome because it is so measurable. The gains are so incremental which makes it so competitive. And the racing is so tactical. I find it all so interesting which is so exciting. The speed on the velodromes gives you such a rush like no other. It is pretty amazing to be able to go at those speeds by yourself."
What is the key to reset your goals for the Olympics?
"The 12-month delay for the Olympics is an advantage for me. This year I fractured three ribs so my training was compromised although by the time of the world's I had almost reach 100 per cent and setting PBs. By Tokyo this year I would have been at my peak but knowing there is another 12 months gives me a fantastic opportunity to make up for those months I missed without meaningful training means I can be at my physical peak to achieve my goals.
"Nowadays athletes can stay in elite sport longer because we look after our bodies better, we have more knowledge about training and we know more about what best to put in our bodies to perform better. In general, for sprinters there are riders who have won at 36 and 38, so age is no barrier in our sport. I think I can perform at a premium level in my mid-30s. The challenge is the mental factor not the physical one."
What are the favourite things you like to do when not riding a bike?
"I am a home-bod, so I like hanging out with my family and friends. My family are in Auckland where I have a new niece and I love spending time with her and catching up with my mum.
Your favourite meal? – "I have so many but right now my friends and I are enjoying the Nadia Lim cookbook meals which are all phenomenal. Otherwise it is probably traditional Italian pizza."
Any superstitions? – "I used to but now I don't need them. I try to focus more on the processes to execute well. I do have routines that I follow. I used to have so many superstitions but they hold you back so it's good not to have them."
Favourite movie? – "The Great Gatsby."
Tea or coffee? – "Coffee mostly although I now like to drink green tea which is a close second."
Smile or game-face – "I would say game-face."
Cats or dogs? – Dogs.
Leather or denim? – "Denim … although it depends."