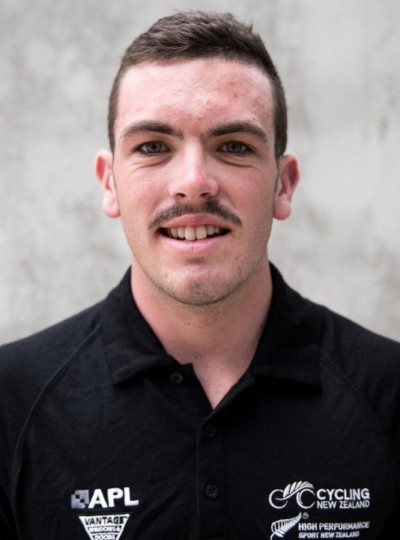 NICK KERGOZOU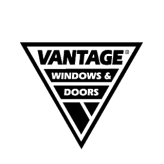 Vantage Stats and Facts
Born: 1996, Invercargill
Age: 24
Star Sign: Taurus
Category: Endurance Cyclist
Joined programme: 2016
World Championships:
Silver, Team Pursuit, 2017, Hong Kong
Junior World Championships:
Bronze, Team Pursuit, 2014, Korea
Nick Kergozou – born to ride a bike fast
Southland born and raised with a name with French connection, Nicholas Kergozou (De La Boissiere) was ear-marked early as a cyclist with considerable potential.
How did you get interested in cycling?
"I was in my last year of primary school at nine, and my teacher had given a group of us the chance to try out riding on the track. He told me I had real potential – I managed to get up to the top of the banking in that first session. After that I was told to give up the rugby and focus on cycling. The teacher was Julian Ineson, the Ineson family name is in the history books of cycling in New Zealand. Julian was my personal coach from that experience until gaining a spot into the New Zealand team."
What was it that you loved about cycling?
"Back at primary school there were a number of my school mates who really enjoyed cycling too. A group of us all lived in the same part of Invercargill so it was more a social thing – we all decided to give it a go. I had tried mountain biking and got into triathlon too, but the track really got me. The thrill of it and the speed was amazing but the social aspect was the big motivation.
"I enjoy the freedom of riding a bike. I prefer to train solo with my headphones on. I think about the loop I want to do and set a goal each day, I have always been a self-motivator and quite independent."
Did you consider other directions?
"I gave a lot of sports a go especially rugby – It was a sport that you could socialise with your mates. I tried softball and soccer too. In the end the group of us loved riding so it was a case of following your mates.
"We all got to love the Friday night racing at the track and then the Saturday road race – that was our life and we all loved it."
What have been the major challenges?
"I have always been able to keep my motivational levels high and able to fully commit. It has not all been easy – I have had many bad days which has taught me more valuable lessons to enhance my future and create more good days than bad."
"The days of weekly Friday night racing has gone – which I miss. But the big races are exciting. I love the tactics of the sport, whether it is endurance or sprint."
What is the key to reset your goals for the Olympics?
"I think the delay is good for me personally. I am still relatively young in this sport so the longer it is until Tokyo then the more I can develop, I can get stronger and I can learn more and more about tactics and how to ride a bike faster."
What are the favourite things you like to do when not riding a bike?
"That's easy – I love fishing. I have my boat up with me in Cambridge and I get out to sea to fish as much as I can. Also getting the boys out to the lake for a cheeky wakeboard when we aren't in important training phases."
Your favourite meal? – "I love Indian food. Nothing beats an authentic takeaway with a good naan to accompany it."
Any superstitions? – "Not really. Of course, I don't shave my legs on race day …. That's not a good thing to do. And don't bring a banana on my boat…"
Favourite movie? – "Fast and Furious – I like the whole series."
Tea or coffee? – "Coffee. Did you really need to ask? I hate tea."
Smile or game-face – "Smile off the bike, Pain face on the bike."
Cats or dogs? – Dogs.
Leather or denim? – "I definitely have a lot more denim in the closet."