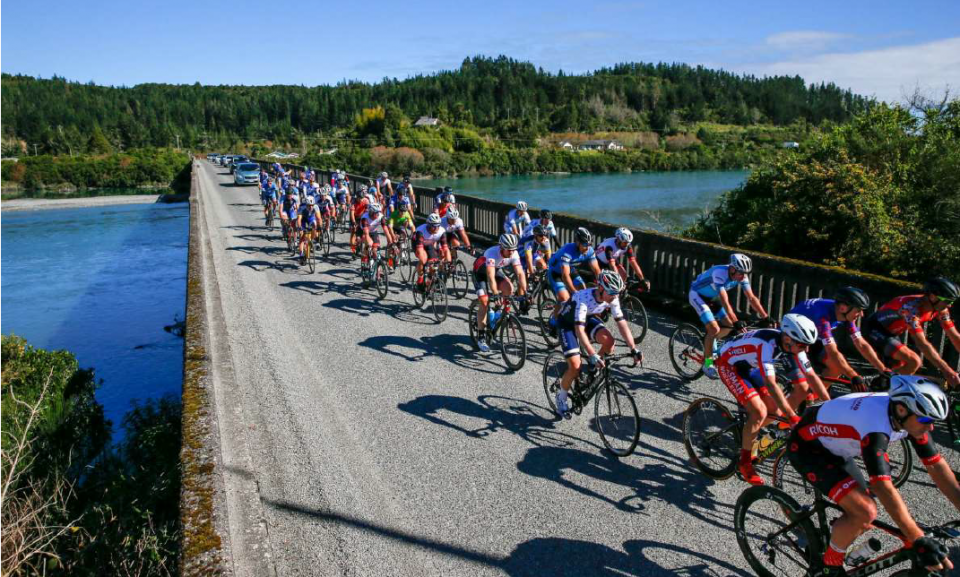 The 2022 Age Group Road National Championships incorporating the Para Cycling Elite National Championships will be held in Hokitika from 22 – 24 April 2022.
This announcement finalises the 2022 National Road calendar with the Vantage National Criterium Championships to kick the season off on Sunday 14th November in Christchurch and the Elite Road National Championships to be held once again in Cambridge from 11 – 13 February as part of the Ride Festival.
Cycling New Zealand Road & Track President, Erin Criglington was delighted to receive a number of applications from South Island Clubs to host the Age Group Road National Championships, one of the pinnacle events on the national calendar.
"We extend our thanks to the other clubs who did apply, who all submitted strong applications. We are excited about level of engagement, support and the depth of club capability in the South Island".
In endorsing the Hokitika application, Criglington noted their strong support and understanding of the event objectives and the ability to meet their own objectives which will be achieved through working in partnership with Cycling New Zealand to deliver the event.
"Hokitika offers a different and unique venue for competitive cyclists. A cycling event of this level has not been held in Hokitika since 2004 so it's great to be returning and we have no doubt the intimacy of Hokitika and the West Coast would make this a special event"
Martin McDonald, the Hokitika Cycling Club President is looking forward to showcasing the town and the region. "This will be an amazing opportunity for our members to have a memorable and motivating event (either racing or volunteering) right in their backyard and will really boost the legacy of cycling in our area. Also with the event coinciding with a long weekend (due to Anzac day on Monday) we hope that many of the competing riders and their support people take the chance to stay and play in our region".
For 2022, the U19 National Championships events will be held at the Age Group event. This will be reviewed as part of the planning with the next host of the Elite Road Championships in 2023.
Courses for all events to be confirmed closer to the dates.
The full 2022 Cycling New Zealand National Championships Road Calendar is:
Vantage Criterium National Championships – Christchurch; 14th November 2021
Elite & U23 Road National Championships – Cambridge; 11th – 13th February 2022
Age Group Road National Championships (including Para-cycling and U19 National Championships) – Hokitika; 22nd – 24th April 2022
For more information on Hokitika - click here.
For more information on the Ride Festival - click here.
The 2022 Track calendar will be announced next week.