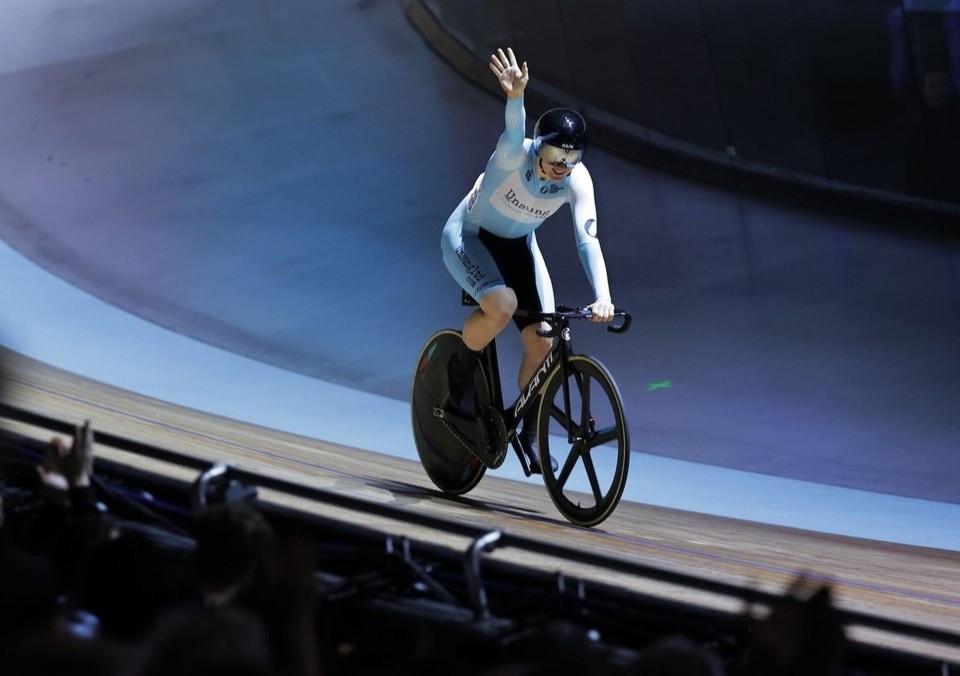 World champion cyclist Ellesse Andrews had a taste of success at next year's Olympic venue in the third round of the UCI Track Champions League in Paris.
The 23-year-old won the sprint and was third in the keirin to extend her overall lead in the exhibition league, on the third of five nights of competition, comprising a select invitation field in track events in Mallorca, Berlin, Paris and London.
The women's sprint league leader takes a nine-point lead over rising German prospect Alessa-Catriona Propster with a distance back to British champion Emma Finucane going into the final two-night competition in London.
Andrews won her qualifying heat in the sprint, and went early in the three-day semifinal, holding on from the fast-finishing Colombian Martha Bayona to move through to the final.
The kiwi was too strong for the Tokyo Olympic sprint gold medallist Kelsey Mitchell (Canada) in the final.
Andrews was untroubled to win her heat of the keirin but drew the back-mark in the final. She tried a different tactic, holding back for a final push over the last lap but was forced four-wide and had to be content with a fast-finishing third behind winner Propster.
The kiwi men also enjoyed strong performances with both Callum Saunders and Sam Dakin winning their respective heats in the sprint competition, although neither could prevail in the winner-takes-all three-rider semifinal. Dakin finished second to super-star Harrie Lavreysen while Saunders was bettered by Australian world champion Matthew Richardson.
Both kiwis pressed strongly in their respective keirin heats, just missing a top-two spot to progress to the final.
The competition concludes with two nights at the Lee Valley Velodrome in London', used for the 2012 Olympics.