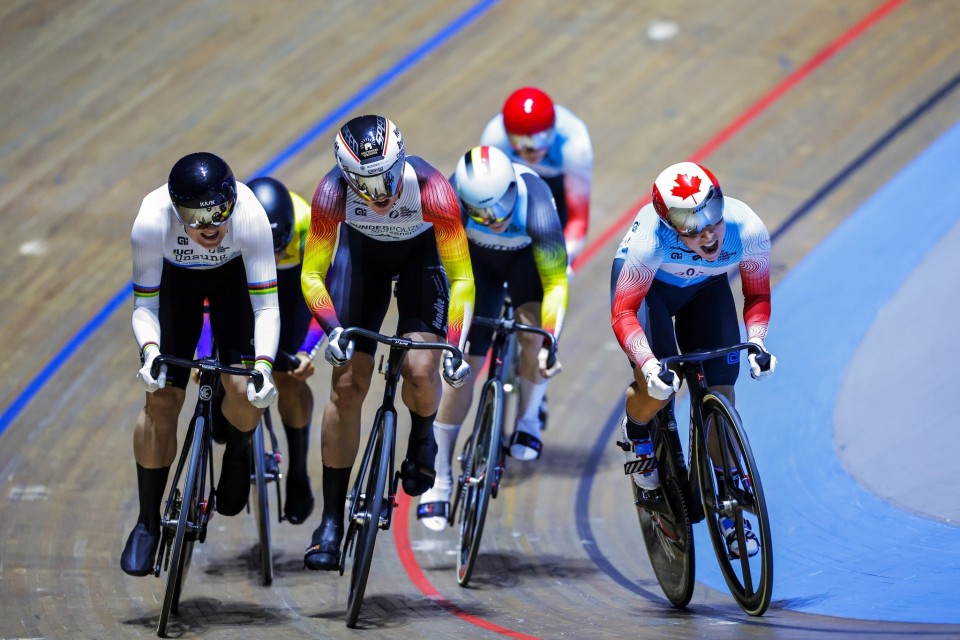 World champion Ellesse Andrews adorned her rainbow stripes in style with victory in the opening night of the UCI Track Champions League in Mallorca.
Andrews win the keirin final in impressive fashion in her first outing in the UCI league, which is an invited exhibition series in Mallorca, Berlin, Paris and London.
The keirin world champion won her qualifying race and impressed in the final, moving from mid-pack with two laps to go, and hitting the front with one lap remaining. She held off the challenge from Colombia's Martha Bayona to score the win in her debut in the League.
Earlier she made the semifinals in the sprint competition, in her first experience in the three-up sprint format, and lies in third place overall in the overall sprint competition.
The second round is in Berlin next weekend.