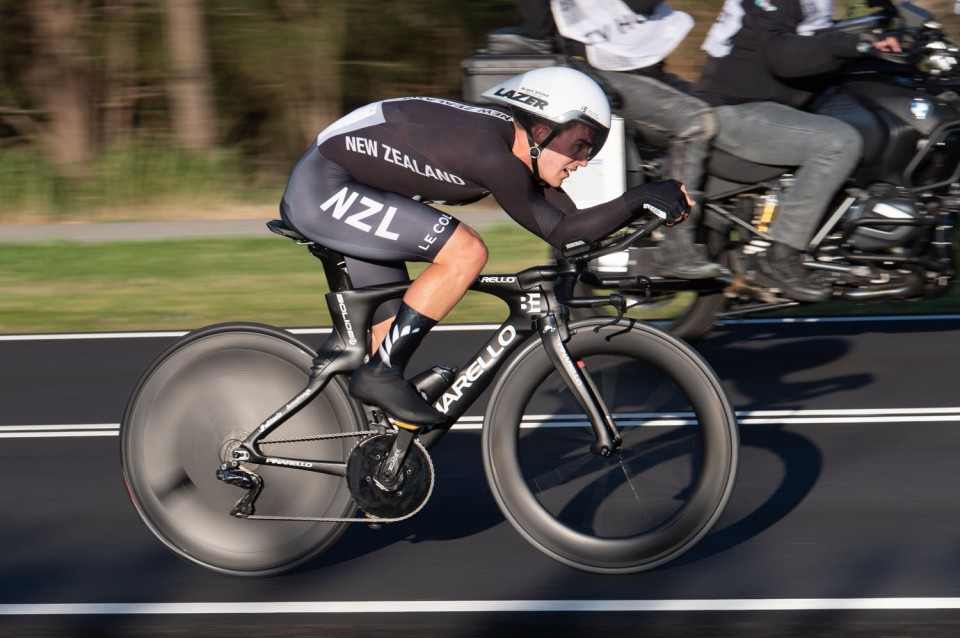 UCI ROAD CYCLING WORLD CHAMPIONSHIPS, WOLLONGONG, NZ WRAP DAY 2
Mid-Canterbury cyclist Logan Currie narrowly missed out on a medal in a testing under-23 men's time trial on day two of the UCI Road World Championships in Wollongong today.
Currie, 21, finished fourth in the 29km time trial over testing terrain, just nine seconds off a bronze medal after a stellar performance.
It was the second-best performance from a New Zealand rider in the under-23 category behind the third placing by Peter Latham in 2005.
There had been some differing opinions about the time trial course, which had numerous twists and turns, high-speed descents and sharp turns, and while it was foreign to the rider from Methven, he enjoyed the challenge.
"I loved it to be honest. It was a lot of fun so I let the brakes go and let the bike do its thing and just sent it," said Currie.
"It was a tough course, but a pretty exciting one with a lot of ups and downs, roundabouts and corners. It was an epic course and to get amongst it was awesome.
With a double-lap of the course, the field was broken into four waves, with Currie the third-to-last rider to set off.
He was fifth fastest through the first time-check at 7kms and 13 seconds off a medal after the first lap. He moved to fourth at the three-quarter mark and was the third fastest in the final section to the line.
He finished nine seconds behind bronze medallist Great Britain's Leo Hayter who had ridden in the first wave, with their comparative speeds separated by just 0.2kph.
"You had to ride by feel. There was no point having the power meter because I couldn't look at it at all – with so many corners and ups and downs, then you could not set it to power so I had to ride by feel.
"I had no idea where I was. I was pushing as hard as I could – I had Craig Geater in the car telling me where to ride as I couldn't think to be honest, just ride as hard as I could. It was heaps of fun."
Currie, who rides for the Bolton Equities Black Spoke Pro team, who have been based in Europe this year, said he experience had helped him considerable with the road race on Friday.
"I am excited for the road race. It is a similar course. It will be hard and should be just a small bunch going into that finish line and I hope I can be there."
Tomorrow Canterbury's Amelia Sykes and Cambridge's Arabella Tuck compete in the junior women's time trial while the Auckland pair of Tom Stephenson and Lewis Bower compete in the junior men's test.
Results, U23 Men Time Trial (29km): Soren Waerenskjold (NOR) 34:13.40, 1; Alex Segaert (BEL) at 16.34s, 2; Leo Hayter (GBR) at 24.16s, 3; Logan Currie (NZL) at 33.03s, 4.
Caption: Logan Currie in action in the Under-23 men's time trial at the UCI Word Cycling World Championships in Wollongong. (Credit: Casey Gibson)