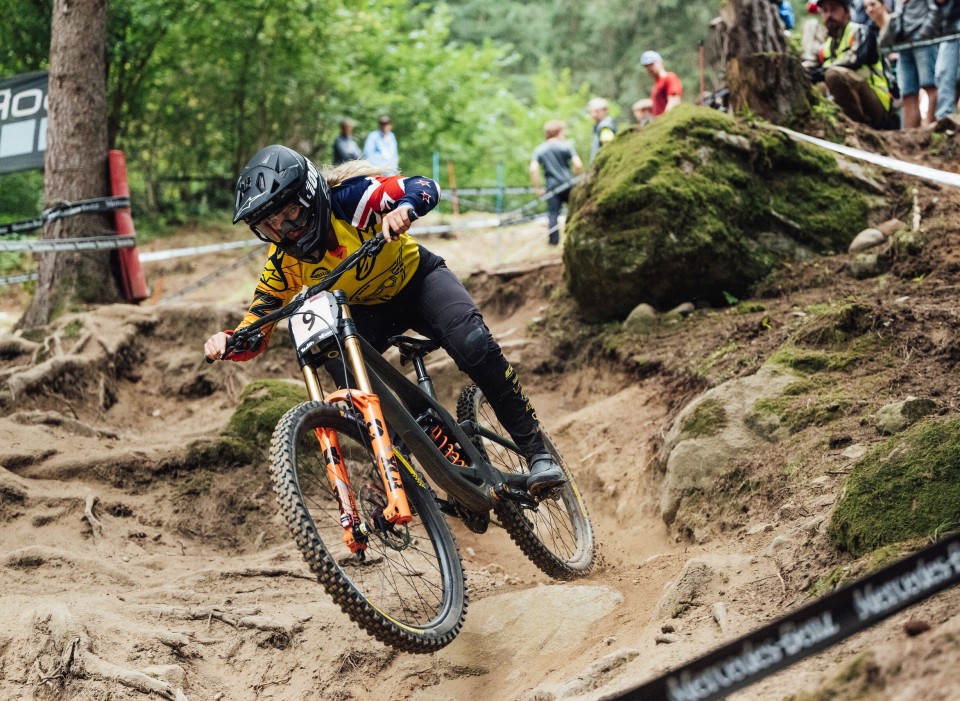 New Zealand's female gravity riders led the way in the final round of the Mercedes Benz UCI Mountain Bike World Cup in Val di Sole in Italy.
Newly crowned junior women's downhill world champion, Jenna Hastings finished third in the final, while national elite champion Jess Blewitt was fourth in the elite women's final.
Hastings (Rotorua), who rides for the Pivot Factory pro team, was fourth fastest in qualifying led by Canadian Gracie Hemstreet. However, the kiwi rider improved to third in the final, 7.56s down on the Canadian winner. Fellow Rotorua rider Caitlin Flavell (YD Racing) finished 11th.
It leaves Hastings tied in third place overall for the world cup season behind Hemstreet and Phoebe Gale (GBR).
Blewitt (Queenstown), riding in the GT Factory team, was fourth fastest in qualifying in the elite category. She laid down a superb run in the final to finish fourth, but only 0.6s off the top-three.
The 20-year-old kiwi has finished seventh overall in the world cup standings, which is a huge credit given she only competed in five of the eight World Cup contests.
It is a massive effort considering only 11 months ago Blewitt suffered a bunch of broken bones and other significant injuries after a crash in the 2021 World Cup finale in USA, and faced the real prospect of potentially missing the 2022 season in recovery.
To complete the Rotorua downhill celebrations, Lachlan Stevens-McNab finished third overall in the junior men's world cup rankings, although did not compete, nursing the significant injuries he suffered in a gnarly fall at the world championships last week.
Best of the kiwi junior men was Cameron Beck in 15th and Alex Wayman 26th.
The elite men were challenged in the final, with Matt Walker (Pivot Factory), returning to elite competition, the best of the kiwis in 19th and George Brannigan (NS Bikes UR) in 39th.
Attention turns to the cross-country final tomorrow.