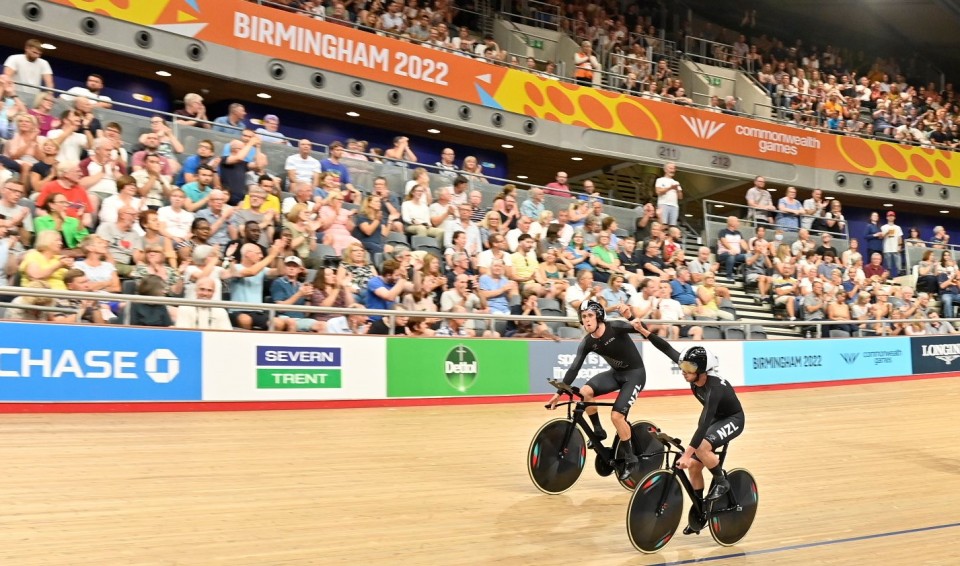 With a gold medal in London helping to gloss over the trauma of Tokyo, cyclist Jordan Kerby has announced his retirement from the sport.
The 30-year-old has been a key contributor to the men's endurance programme – primarily the team pursuit – since joining the squad from his home in Queensland in 2018. He was not only a driving force in the close-knit squad but a keen tactician in training and in race strategy.
He readily admits it was a monumental effort to ready himself for the Commonwealth Games in London, and therefore the gold medal and a new Commonwealth record was an ideal time to pedal away.
"It has been so hard to get myself out of bed every day, and to smash myself on the road and on the track to prepare for the London campaign," said Kerby.
"The day after that crash in Tokyo we made a pledge to go again. For me it was this campaign and I can't go any further. We know have so much depth within the squad and that's evident with how well Tom Sexton has stepped up to fill the wheel one position in London."
While all the squad made commitments, it was very challenging for the Brisbane-based Kerby.
With the Tokyo Olympics delayed by 12 months, Kerby gained support from his then-fiancé to put back their wedding for a year and to spend much of the year in Cambridge.
Then came that disaster in Tokyo – firstly to break the world record by a massive two seconds only to see their opponents Italy edge the kiwis by 0.09s. That meant a ride for bronze, instead of gold. And having gained a key advantage with four laps to go in the bronze medal ride against Australia, their world crashed on turn four.
A despondent Kerby was hoping for solace with his delayed wedding re-planned. But he was forced to defer it twice, with invitations sent, as the covid travel ban prevented him crossing the Tasman.
He finally returned eight weeks later, and is now happily married, with his wife backing his decision for one last campaign – and travelling to London to add support.
It has been a unique road for the Australian-born rider with a New Zealand mother. He became the individual pursuit world champion in 2017 and the Commonwealth Games gold medallist in 2018 as he prepared for his dream to become an Olympian.
However, he was told that he did not figure in the Australian plans for Tokyo. His parents supported the concept of switching allegiance to New Zealand – and later that year was able to achieve that.
"I can't say enough for the support I have received from Cycling New Zealand, from the high performance staff, from my coaches and from the riders. These guys are my brothers and it has been the best four years of my career.
"But I know it's time. Probably only athletes in high performance sport know what it takes to be competitive in an Olympic sport. I knew my time was up."
He won't be lost to the sport, having already agreed to begin a coaching career with burgeoning young riders in Queensland. And in the future, he is keen to become a specialist coach in team pursuit – may be back across the Tasman.
And how does Kerby want to be remembered?
"Just that I gave it everything I had, and that I'm a proud kiwi.