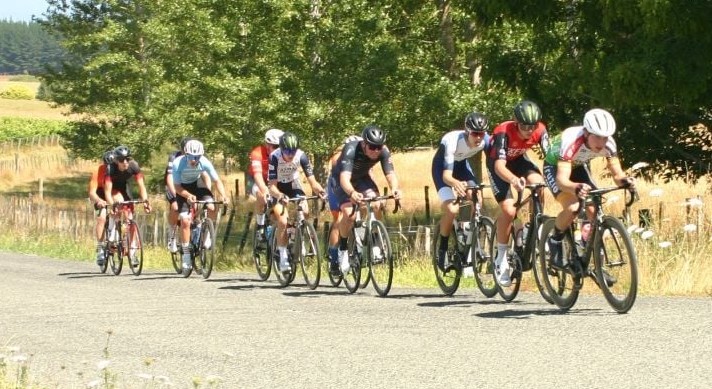 Cycling New Zealand has confirmed the second National Road Series for junior riders after the successful introduction of the programme this year.
The concept of a series linking new and existing road cycling events for riders from Under-15 to Under-19 was based on feedback from the sport, event organisers and riders, and proved a popular feature this year.
The 2022 series will move to a calendar year, while the national championships will stand outside of the series.
"The feedback on the inaugural series has been overwhelmingly positive. It provides some coordination of existing events, and benefits by the best young riders competing against each other more often in quality races," said Cycling New Zealand Events Manager, Janette Douglas.
"We would like to recognise the support of Road and Track member organisation, event organisers and the riders in getting this off the ground and providing support to further develop the series."
The national age championships will not be included in the 2022 series, to remove the weighting of this event and to encourage and promote broader participation.
Riders will need to compete in at least two events to be considered for overall series recognition, with the status of the series recognised by a special jersey to be worn by the current series leaders.
The Living The Values prize is a new award to recognise riders who demonstrate the values and objectives of the series, both on and off the bike.
The Series will have competitive grades from Under-15 to Under-19, and while there is support for race organisers to continue to encourage riders under-13, it was considered the main focus should be on participation.
Equally, under-23 riders seeking more competition opportunities and experience can apply to take part on a case-by-case basis.
With the move to a calendar year, the late-year events of the Yunca Tour in Southland and AEC Novice Tour in Manawatu will be included as "bonus" events into 2022.
The calendar for the second National Road Series is:
2021: 8-10 October: Yunca Tour, Southland (bonus event); 30-31 October: AEC Novice Tour, Manawatu (bonus event).
2022: 5-6 March 2022: Tasman Junior Tour, Nelson; 12 March: Nicholas Browne Challenge (K2), Coromandel; 26-27 March: Ultimo CHB Junior Tour, Waipukurau; 18-19 June: ASC Junior Tour, Auckland; 7-9 October: Yunca Tour, Southland, 29-30 October: Novice Tour, Manawatu.
For more details on the series: www.nrs.nz
CAPTION: Action from the Tasman Junior Tour.