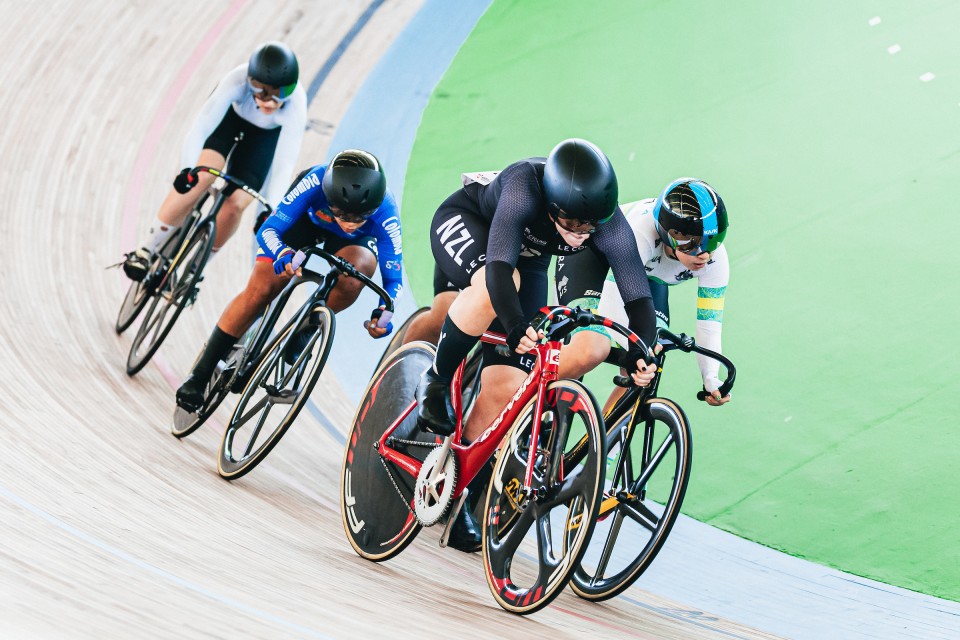 UCI TRACK CYCLING JUNIOR WORLD CHAMPIONSHIPS – NEW ZEALAND WRAP DAY 5
Southland's Caitlin Kelly saved the best for last, when she earned New Zealand's sole medal on the final day of the UCI Junior Track Cycling World Championships in Cali, Colombia today.
The Invercargill teenager won the bronze medal in the keirin competition, with a final burst on the outside to grab the bronze medal in a photo finish.
It was the first medal won by a New Zealander in sprint or keirin at the junior track world championships for 12 years, since Paige Patterson won bronze when the championships were staged at Kelly's home track at Invercargill.
Kelly and Blackwood were second in their respective keirin heats to win through to the semifinals, and again both riders were second with strong performances in their semifinals.
While Blackwood was unable to threaten from the back of the field, Kelly pushed hard around the field and made a final burst on the outside to nab third.
The Verdon College student has a background of success across the disciplines, winning an omnium national title, decided over four endurance disciplines, but under coach Sid Cumming, she has transitioned to focus on sprint.
Earlier Megahn Baker and Georgia Simpson, returning after a hard fall two days ago, combined to finish 10th in the two-rider madison which was domination by Italy who won six of the eight sprints and the only nation to put a lap on the field.
The men's madison pairing of Marshall Erwood and Magnus Jamieson were among five nations that did not finish the gruelling men's madison. Matthew Davidson finished 13th from 21 riders in the men's elimination while Austin Norwell (1:04.241) and James Gardner (1:05.039) with 28th and 31st respectively in the 1000m time trial.
It was the second year that a New Zealand team has competed at the championships, after a two-year COVID-enforced hiatus, with the nine-strong team coping with high humidity in the unusual velodrome with open sides to the elements of weather and sunlight.