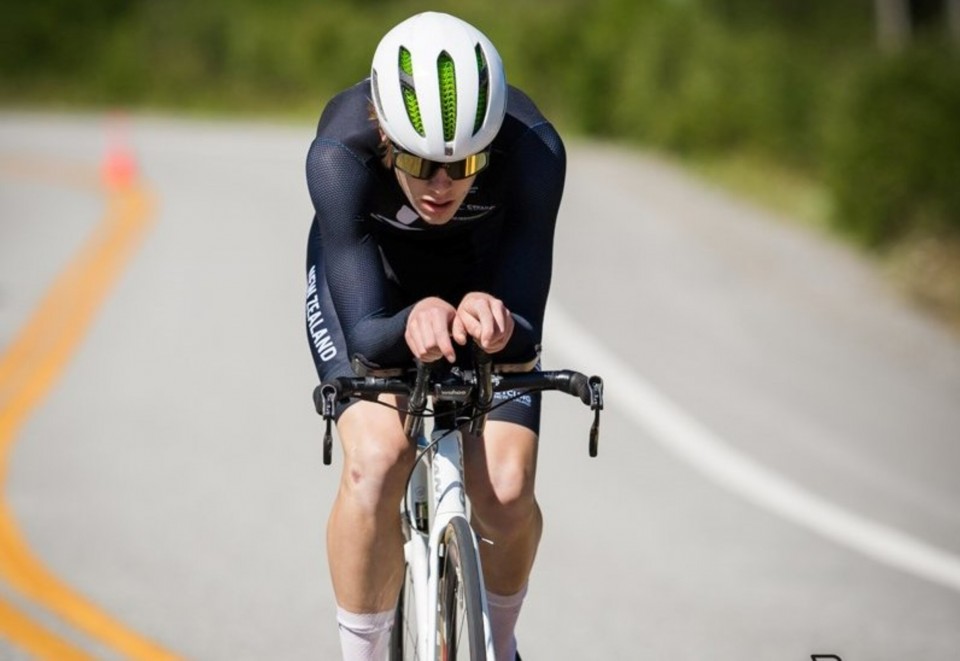 The shortest day proved a long one for the New Zealand junior cycling team on the third day of the Tour de l'Abitibi in Quebec.
It comprised a 10km individual time trial in the morning and a 60km circuit race in the afternoon in the event which is one of nine races around the world sanctioned by the UCI for national under-19 road teams for the Junior Nations Cup.
The New Zealand team knew they would lose time in the time trial, as freight costs proved prohibitive to take separate time trial bikes especially for a short test.
However they did lose ground, with Auckland's Max Preece leading the way to finish 50 seconds behind the winner with Elliott Robertson (Nelson) second fastest at 57sec.
The team rallied in the super-fast afternoon 60km race, which of course did not provide any significant break opportunities although the speed led to several incidents. The team fought back with Toby Evans (Central Hawkes Bay) the best of the kiwis in seventh place with five riders all recording the same time as the winner.
The concern was for the leading kiwi Preece, who was involved in a crash on the final corner of the stage and he finished 19 seconds back.
It sees the New Zealand team drop back in the overall rankings, with Evans sevenths in the points classification and Preece eighth in the young rider category.
The team will be looking forward to the final two days with some testing terrain that will better suit.