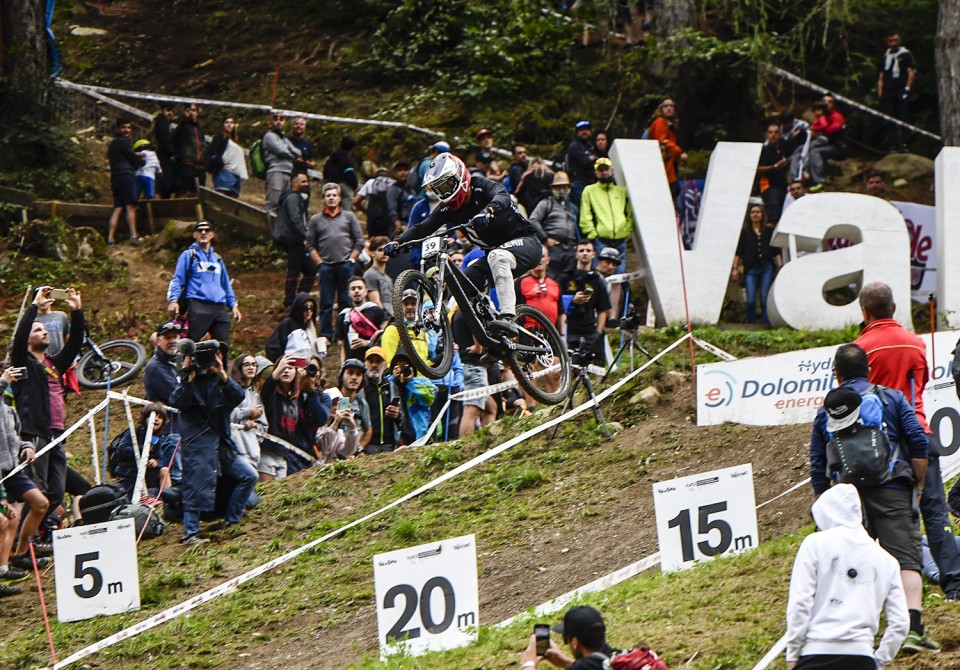 A dozen Cycling New Zealand riders have ventured across the Atlantic for the final round in both cross-country and downhill in the Mercedes Benz UCI Mountain Bike World Cup.
The last round takes place at Snowshoe Mountain, a massive ski and adventure resort in the Appalachian Mountain Range in West Virginia.
There are two New Zealand cross-country riders along with 10 downhill athletes, in a week incorporating the usual short track and full cross-country racing, but two full competitions for the gravity riders starting on Thursday (NZ time) for the first downhill race.
Rotorua's Ruby Ryan, who has been racing in USA, will contest the under-23 women's cross-country, while world No 7 ranked Anton Cooper (Trek Factory Team) competes in the short track on Saturday morning (NZ time) and cross-country on Monday morning.
Sam Gaze, racing on the roads in the Tour of Luxembourg for his Alpecin Fenix team, and Ben Oliver, are not competing.
The gravity riders are into action on Thursday with two junior males in world No 3 ranked Lachie Stevens-McNab (YD Racing) and in-form Guy Johnston (The YT Mob), while later in the morning Queenstown's Jessica Blewitt contests the elite women's downhill. Six kiwis have qualified for the first men's elite contest, comprising Sam Blenkinsop (Norco Factory), George Brannigan (Propain Factory), Tuhotu-Ariki Pene (The Union), Brook MacDonald (MS Mondraker), Sam Gale (Pivot Factory) and Wyn Masters (GT Factory).
While it is flatter than some of the tracks, it starts with an unforgiving narrow section through the forest, with a super-steep start to the run into a brutal rock section in the middle of the course which is taken at high speed. There are added gnarly tree roots in the middle of the rock section to navigate before a hard sprint to the finish over a final 14m jump.
There was over 30 seconds difference from the fastest male qualifier in Canada's Finn Iles and slowest, with the track taking no prisoners including newly crowned world champion, Greg Minnaar crashing in his qualifying run.