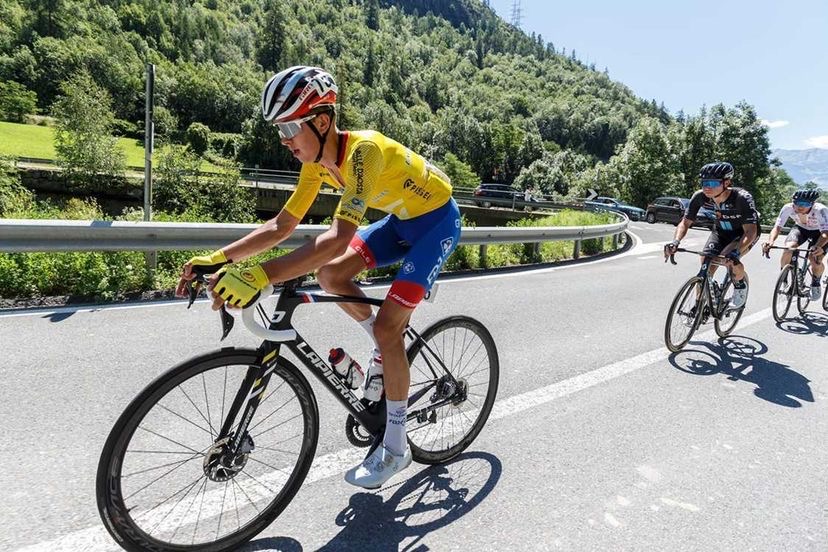 Six weeks on from the Giro Ciclistico d'Italia (Baby Giro), kiwi rider Reuben Thompson turned heads as he claimed not one, but three jerseys at the Giro Valle D'Aosta over the weekend.
The young La Conti Groupama –FDJ (CGF) rider used his experiences from the Baby Giro to feed his dreams of redemption at Valle d'Aosta with an altitude camp in Tignes and six weeks of hard work.
Speaking after the race, Thompson was still buzzing over the wins.
"The race suited me super well. It's the hardest race in terms of climbing for U23's with 3000m of climbing in Stage 1, 4500m in Stage 2 and 4000m in Stage 3. Courses like this aren't something I've done too much so far in my career but really suited me well.
To win is unbelievable. I join names like Thibaut Pinot, Pavel Sivalov, Fabiu Aru and Mauro Vansevenant to name a few, on the winners list."
Despite coming in first in the General Classification, Points Classification and Mountain Classification Thompson remained humble, crediting his CGF teammates for the support they gave him.
"I really couldn't have done it without my team though. On Stage 2 and 3 I had the best support around me and it made my life super easy. It was never in doubt when the guys are all so strong and so committed to a goal. "
The excitement doesn't stop here though with Thompson lining up with his team for the Tour D'Alsace from 21st July – 25th July.