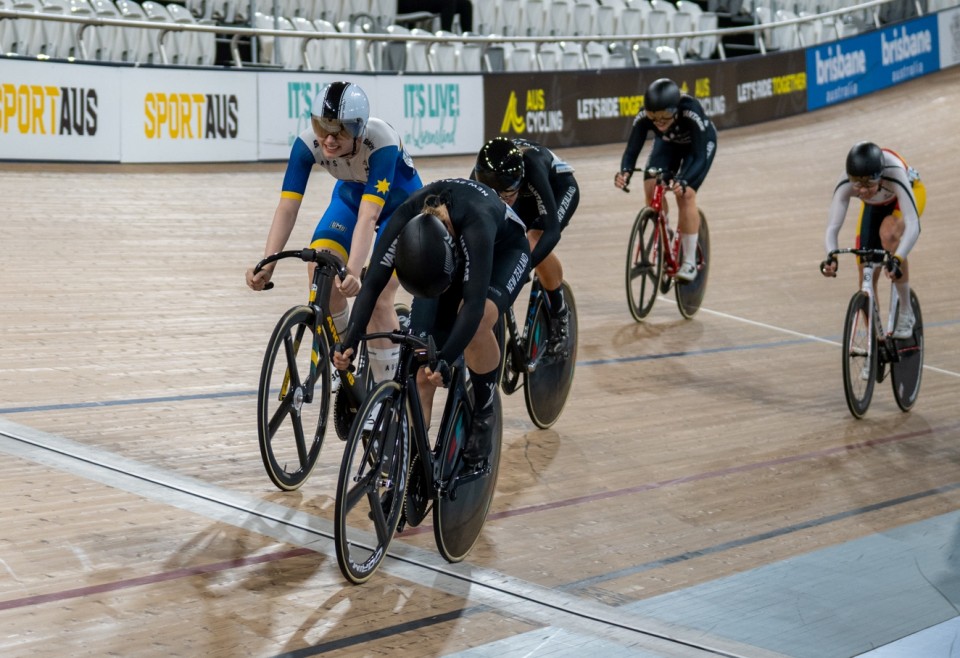 A trio of kiwi cyclists will fly the flag in the opening round of the Nations Cup track cycling in Glasgow this weekend.
The Nations Cup has replaced the former World Cup programme, although it is still primarily the qualification process for the world championships and on to the Olympics.
There are three Nations Cup events this year starting this weekend in Glasgow, followed by Milton, Canada on 12-15 May and Cali, Colombia on 7-10 July.
New Zealand will target Milton and Cali rounds, but as all countries must compete in all three rounds, they have a three-strong European-based team competing in Glasgow.
Campbell Stewart will contest the four-discipline omnium, the event he won a silver medal at the Tokyo Olympics, and will pair with Tom Sexton in the two-person madison points race. Sexton finished second in this event with Aaron Gate at the recent Oceania Championships in Brisbane.
Joining them is Ally Wollaston, who also enjoyed success at the Oceania Championships. She will contest the omnium, the event she won at the Oceania championships, where she also won the scratch race, madison and was part of the team pursuit success.
The trio are all in Europe with their respective professional road teams.
The new national women's endurance coach, Paul Manning will travel from his home in Manchester to manage the riders.
The teams for the remaining Nations Cup will be finalised next week.
Italian-based BePink team professional, Michaela Drummond, who was forced out of the Oceania Championships with illness, has not recovered sufficiently to compete in Glasgow.
The elimination races for Wollaston and Sexton are on Friday (local time); Wollaston rides the women's omnium and Stewart and Sexton in the madison on Saturday, and Stewart in the omnium on Sunday.
The event is live on Sky Sport.
Caption: Ally Wollaston in action winning the scratch race at the recent Oceania Championships. (Credit: Cullen Browne/Cycling New Zealand)