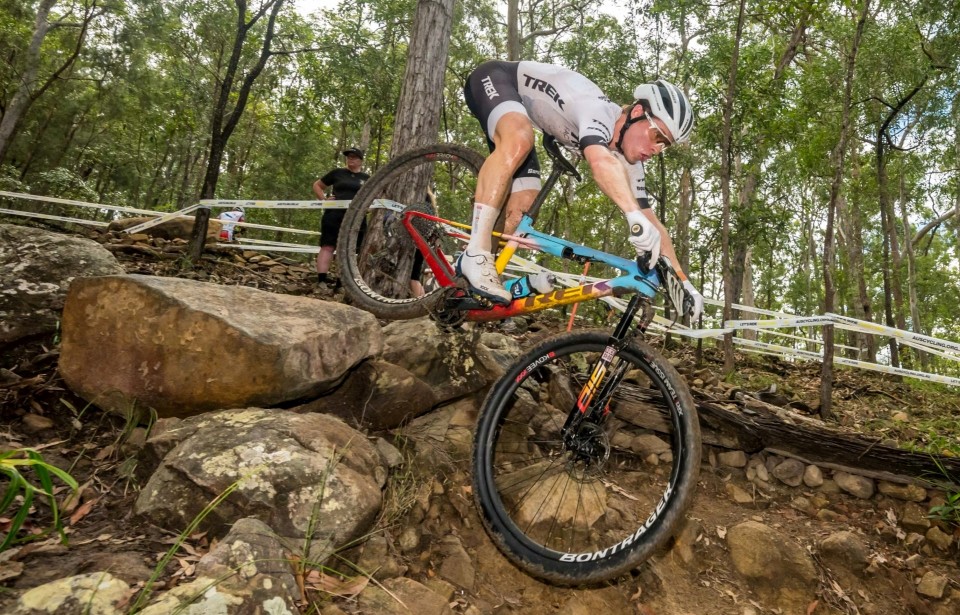 After an exotic start to the Mercedes Benz UCI Mountain Bike World Cup for cross-country riders in the forests of Brazil, the competition moves back to its core in Europe.
There are nine New Zealanders lining up in the world cup at Albstadt in Germany this weekend, and from the heat and humidity of South America, riders will likely face cool and potentially wet weather.
The regular stop on the UCI World cup circuit, Albstadt is in the mountains half way between the northern end of the Alps and Stuttgart.
World No 9 ranked Anton Cooper (Trek Factory Racing) leads a group of four kiwi riders in the men's elite race that include the return of Commonwealth Games champion Sam Gaze, North Canterbury's Ben Oliver and Rotorua's Sam Shaw.
Cooper managed 16th at Brazil after falling ill during the week but is keen to move closer to the front of the field this weekend on a course he knows well, and known for its punchy climbs and short, fast descents.
His placing does mean he will get a start in the short course race on Saturday (NZ time) which importantly determines the starting grid for the main race.
Gaze had his preparations delayed when he required surgery to the tendon in his patella, and while he is planning a circumspect return, equally he is noted for his confident riding. He will be buoyed after improving his world ranking to 41 after a win in the 3 Nations Cup race in Netherlands last weekend.
Oliver had a best-finish of 20th in Brazil which has seen his world ranking improve to 46 and he will be looking for another strong showing to push closer to the front of the field on the grid.
The men's race has added spice with the inclusion of Tokyo Olympic champion Tom Pidcock.
There is a strong contingent of riders from the Team Talleys Kiwi Mtb Collective, including Hawkes Bay rider Anna Bristow, who is having her first elite start, alongside Christchurch's Amelie Mackay, third in the national championships, racing in the under-23 division.
National under-23 champion Cameron Jones (Nelson), who had an encouraging 13th place in the opening round in Brazil, is joined by teammate Matthew Wilson (Auckland), fifth overall at the national championships. Manawatu's Caleb Bottcher, eighth overall at the nationals, rounds out the trio in the under-23 race.
Cooper is the only kiwi starter in the short track race set for early Saturday morning NZ time, with under-23 races from 1.30am on Sunday (NZ time), the elite women from 9.20pm on Sunday and the elite men from 12.30am on Monday.
Racing is live on Red Bull TV.
Credit: Aus Cycling