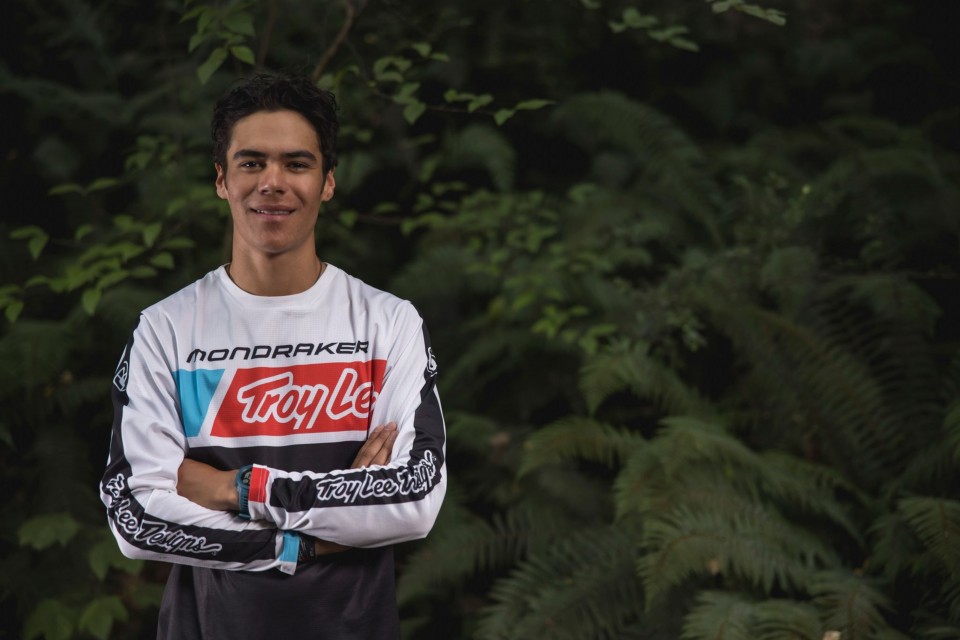 The career of rising Rotorua mountain bike tyro, Tuhoto-Ariki Pene has taken a leap forward after he has been signed by major Spanish manufacturer, MS Mondraker.
Pene forged his way into the limelight of major mountain bike team scouts when he finished on the podium in the junior downhill at the 2019 World Championships in Canada, after earlier winning a UCI junior World Cup title in Italy.
In doing so, Pene became the first New Zealand gravity rider to finish on a world championship podium for more than a decade, since mountain bike star, Brook MacDonald won the junior world title in 2009.
While covid restricted his aspirations in 2020 and much of 2021, Pene moved into the elite ranks with aplomb, finishing as the leading New Zealand performer at last year's UCI World Championships at Val di Sole in Italy and gained an outright win in a round of the European Cup.
Pene will form an alliance with MacDonald, who is one of the mainstays of the MS Mondraker team and has been involved in the development of Mondraker's radical design gravity bikes.
The Rotorua rider came into two-wheel prominence in BMX, starting to ride from the age of three, and in the ensuring years he won several national honours. His attention moved to downhill mountain biking when his father began driving shuttle buses for riders in to the Whakarewarewa Forest in Rotorua.
"Being signed to a factory team has been a goal of mine and a dream come true," said Pene. "It's an honour to be part of MS Mondraker.
"I've watched all the Aotearoa bros growing up being on these teams, that's how I wanted to roll and to be a teammate to Brook is even better. Just goes to show, that if you go hard and believe in your goals, you can achieve them. My parents always reminded me, "If you believe, you can achieve."
"Ehara taku toa i te toa takitahi, he toa takitini kē', which means "My success isn't just because of me, but the many that surround me," said Pene. "I believe Mondraker will be a solid rock where I can start my new goals and begin a journey with an amazing team."
Lukas Haider, MS Mondraker Team Manager commented: "I remember when former NZ junior coach Craig Pattle mentioned Tuhoto a few years back as being a raw diamond and probably the next big rider from New Zealand. Last year he showed some amazing results which got him on our screen for the factory programme and now we are stoked to have him onboard- Kia ora Tuhoto!"
Markus Stöckl, MS Team Owner added: "Tuhoto is a superfast, young rider and what he was able to show last year was impressive. He is a very easy-going and chilled guy which fits really well with the rest of the team and we are confident in him achieving great results in 2022 on his new Summum."
Pene said he was indebted to past teams and manufacturers, as well as a family of sponsors, mostly from Rotorua.
His first major event will be the New Zealand Mountain Bike Championships in Christchurch in February.
CAPTION: Tuhoto-Ariki Pene in training at Queenstown. (Credit: MS Mondraker)