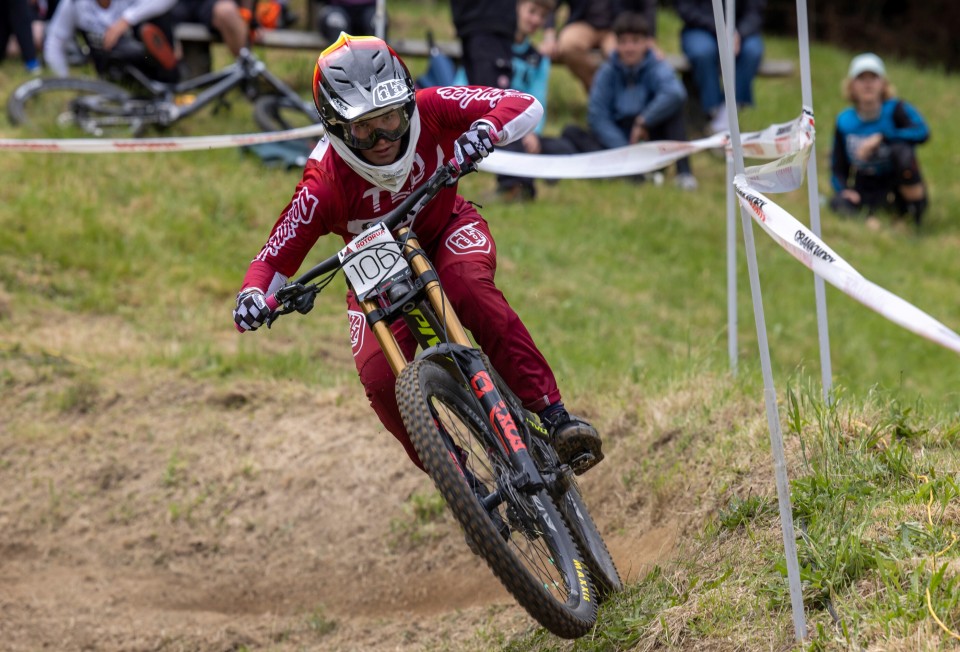 The Rotorua pair of Jenna Hastings and Lachie Stevens-McNab led the way for New Zealand mountain bikers in the second round of the UCI World Cup downhill in Scotland.
Both finished fourth in the junior elite finals in challenging conditions after rain and winds hit the Fort William course in the Nevis Range.
Hastings, in her first World cup start, clocked 5:52.023 in the finals run with the Pivot Racing rider finishing 14 seconds behind winner Gracey Hamstreet (GBR).
Stevens-McNab, fifth fastest in the time run, improved to fourth in the junior men with the Union team professional finishing 15.299s behind winner Jordan Williams (GBR), with another Rotorua rider, Cameron Beck 11th.
Three kiwi riders qualified for the elite men's final with Eddie Masters (Pivot) finishing 19th, brother Wyn Masters (GT Factory) 40th and George brannigan (NSBikesUR) 47th.
Meanwhile Nelson's Niamh Fisher-Black continued her outstanding form in the UCI Women's WorldTour, finishing eighth overall and third in the young rider classification in the Vuelta a Burgos in Spain.
She lies second overall on the UCI youth women's road rankings.
Niamh played a strong role in helping her SD Worx claim the team honours at the Vuelta a Burgos.