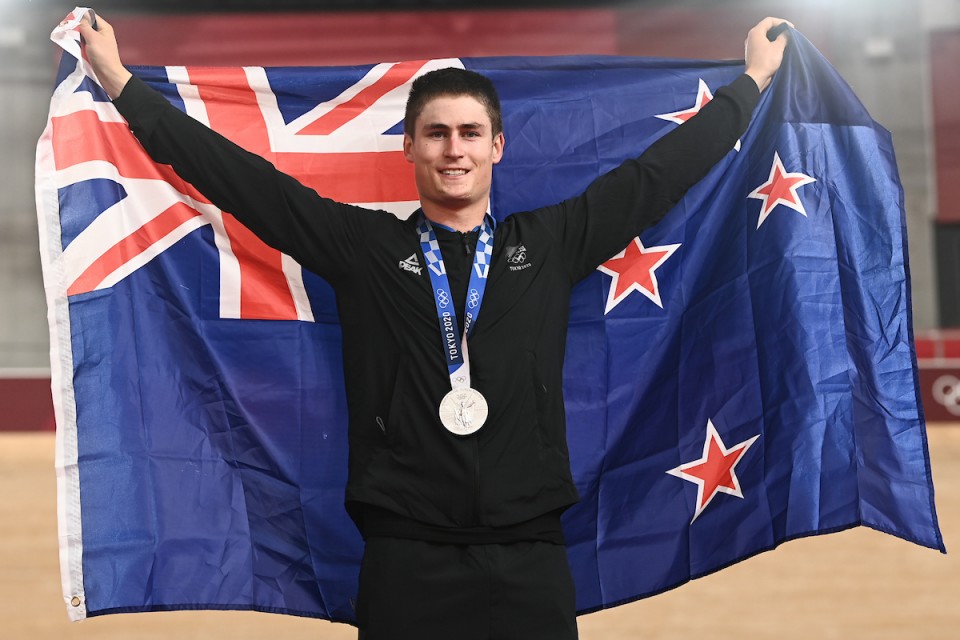 Vantage Cycling New Zealand Olympic medallist Campbell Stewart is joining the WorldTour peloton with Team BikeExchange for the next two years.
Stewart, who won the silver medal in the Omnium at the Tokyo Olympic Games, is also adept on the road, and has impressed riding for his Black Spoke Cycling Academy team in Europe post Olympics.
He is the fifth kiwi rider to join Team BikeExchange and after his impressive results on the track it will be interesting to see what he can achieve on the road given his remarkable strength and power.
Team BikeExchange general manager. Brent Copeland, was thrilled to have Stewart on board.
"Campbell is undoubtedly one of the world's most extraordinary track cycling talents. His palmares speaks for itself with multiple world championship medals, plus a silver medal in the Omnium at the Tokyo Olympics.
"Campbell has also shown what he is capable of on the road as well, with two wins in France and a stage win in New Zealand this year.

"Our team has always been attentive in our search for talent. For this reason, we have decided to offer him the opportunity to join our squad, confident that he will be able to continue his career as he starts to focus on the road."
For Stewart it will be a learning experience to race with the team and gain the best possible results.
"I have been following the team for years and I am excited to be joining. It's an incredible opportunity for me and I will do everything possible to make it a success. Of course, I will need some time to adapt to the new environment, but I'm sure I will fit well.

"I am really looking forward to learning as much as possible from everyone as I turn my attentions more to the road."
Cycling New Zealand said that Stewart will continue to ride on the track with an eye on the upcoming season with the Commonwealth Games in July-August followed by the World Championships in October.
The other Kiwi team members are Sam Bewley, Dion Smith, Jack Bauer and Georgia Williams.