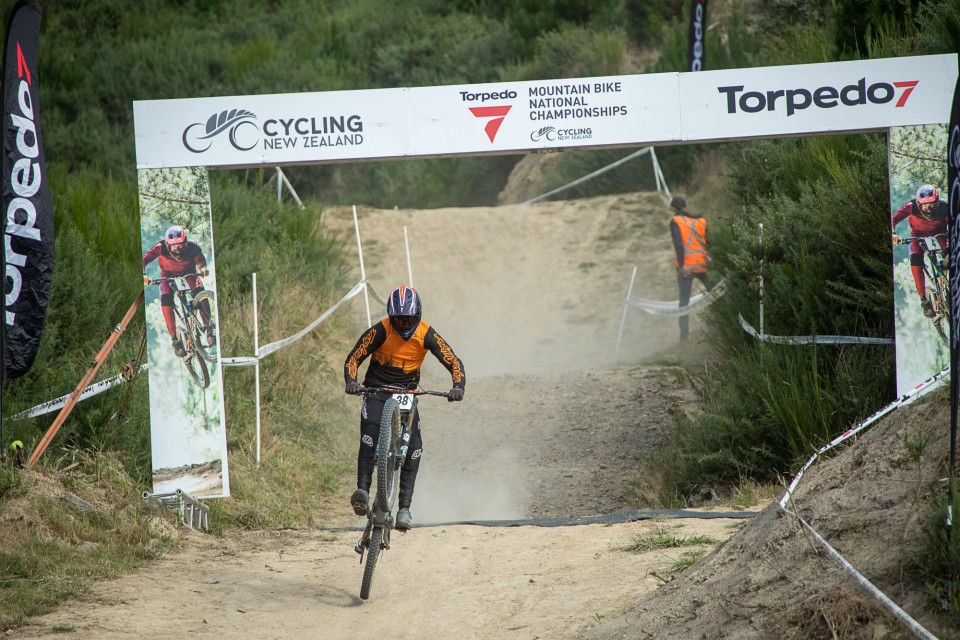 Cycling New Zealand along with naming partner, Torpedo7 are excited to announce that Coronet Peak in Queenstown will host the 2023 Torpedo7 Mountain Bike National Championships on 25-26 February.
Supporting Coronet Peak will be the team at Queenstown MTB Club, who will work together with Cycling New Zealand to present the cross-country titles on Saturday 25 February, followed by the downhill championships on Sunday 26 February.
Coronet Peak have previously hosted MTBNZ Downhill Series events, and the Southland School MTB Championships and will also host the 2023 Skoda South Island School MTB Championships after these were cancelled due to Covid restrictions in 2022.
"We look forward to hosting the Torpedo7 MTB Nationals on some great courses here at Coronet Peak. It's a key step for Coronet Peak and Queenstown to fulfil long term event aspirations," said Nigel Kerr, Ski Area Manager.
Cycling New Zealand is keen to work in collaboration with Coronet Peak as they look to the future with their event ambitions.
"We are excited to work with Nigel and his team on the 2023 Torpedo7 MTB National Championships. Coronet Peak offers excellent facilities and courses for what is the premier event on the national mountain bike calendar," said Cycling New Zealand Events Manager, Charlotte Pearson.
"After two years of successful but Covid-affected events in Christchurch, we are excited to continue to build on the success of this event and work with the team at Coronet Peak and Queenstown MTB Club."
Cycling New Zealand are grateful to have Torpedo7 on board as naming partner for the event for the third year, and also support the Cycling New Zealand team for the upcoming UCI World Championships.
"We're thrilled to continue supporting mountain bike enthusiasts through our ongoing naming sponsorship of the MTB National Championships," said Simon West, CEO of Torpedo7.
"New Zealand is fortunate to have some epic mountain biking trails right on our doorstep. It's great to see the sport continue to grow in popularity every year and see more and more people out there.
"At Torpedo7, we take pride in gearing up Kiwis with everything they need for their outdoor adventures."
Entries will open on 5 December.
More information at mtbnationals.nz.
Dates and venues for the 2023 MTBNZ Series are at mtbnz.org.nz.