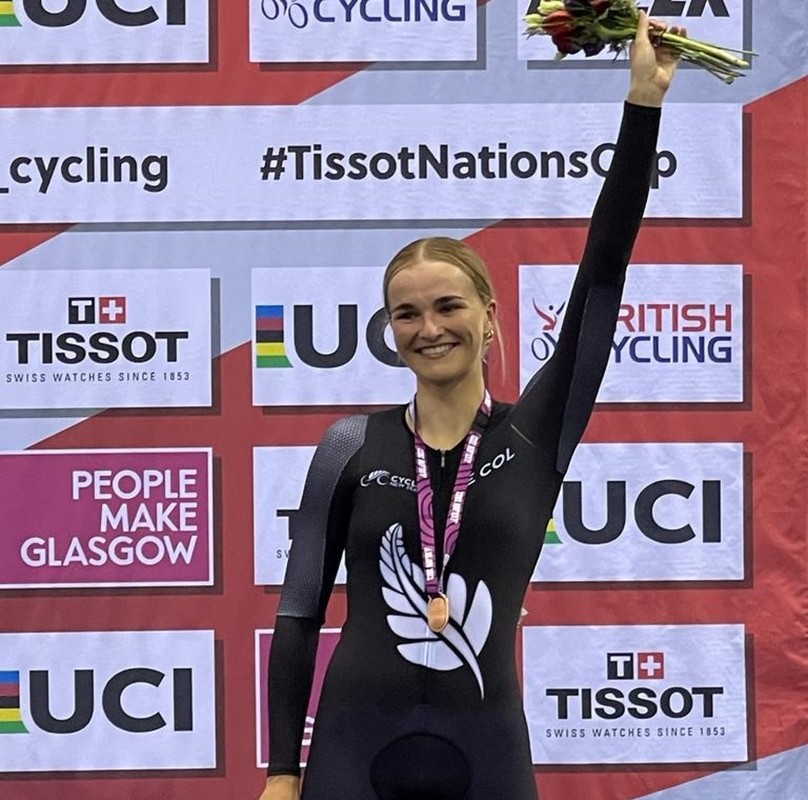 New Zealand riders picked up some useful ranking points in the opening round of the UCI track cycling Nations Cup in Glasgow.
The focus for the New Zealand track team is targeted at the next stop at Milton, Canada in May for the endurance squad and in Cali, Colombia in July for the sprint team to cement qualification for the world championships in October.
With Nations Cup attendance a requirement, New Zealand had a three-strong trio of riders at Glasgow who are all currently competing for their road squads in Europe in Ally Wollaston, Campbell Stewart and Tom Sexton with a fourth rider, Michaela Drummond, not recovered from illness.
Wollaston climbed the podium on the first day with third in the elimination, and placed 14th in the four-discipline omnium on day two, with 20th in scratch, an outstanding second in the tempo, 16th in elimination and 31st in points.
Stewart, the Olympic silver medallist, joined with Tom Sexton to be seventh in the two-rider madison on day two after picking up a lap on the field early in the 30km race. He was 21st in the omnium today with 20th in scratch, 18th in tempo, 17th in elimination and 12th in the points race.
Sexton also placed 15th in the standalone elimination race.
The trio return to their respective European-based professional road teams today with Stewart at WorldTour Bike Exchange-Jayco, Sexton with Bolton Equities Black Spoke and Wollaston with AG Insurance – NXTG.
Cycling New Zealand is planning a focussed track preparation block for the endurance squad ahead of the Milton round, while the sprint group are preparing specifically at the home base in Cambridge.