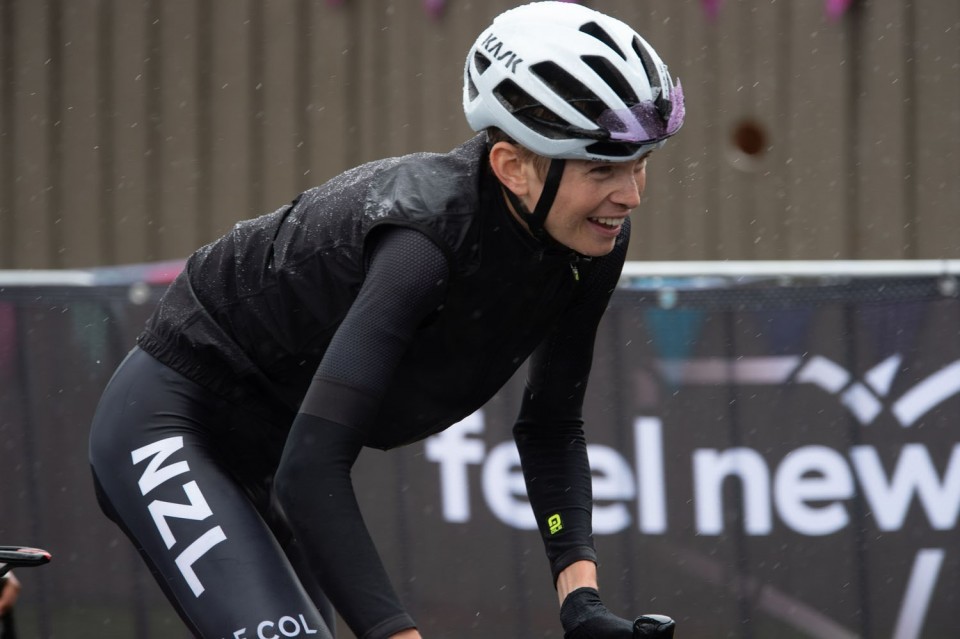 The spring weather gave way to cool and wet conditions for junior and under-23 riders during the road race at the UCI Road World Championships in Wollongong.
Hawkes Bay rider Toby Evans was the only kiwi in the junior men's race over eight laps over 136km of the Wollongong circuit, with illness affecting the other junior riders.
Evans finished 49th to be 11:30 down on the winner which went to Germany's Emil Herzog in a sprint finish with Portugal's Antonio Morgedo in 3:11.07.
The weather worsened for the under-23 men in the afternoon, facing 10 laps in the 170km race, in cool and wet conditions.
Logan Currie, who finished fourth in the time trial, finished in the second chase group in 44th place, 3:37 down on the winners, while the diminutive Jack Drage suffered in the conditions, one of nearly half of the 132 starters who did not finish.
The break that went early, and looked to be caught two laps from the finish, survived with Kazakhstan's Yevgeniy Federov winning the sprint finish in 3:37.08 from Mathias Vacek (CZE) and Soren Werenskjold (NOR).
Saturday features the junior and elite women races, with the junior riders comprising Amelia Sykes, Arabella Tuck, Bonnie Rattray and Muireann Green, racing over 67kms with four laps of the Wollongong circuit.
The elite and under-23 race is over 164kms, with one loop of the big circuit with six smaller loops, with a total of 2400m climbing, including the major test of Mount Keira on the first loop and with the challenge of Mount Pleasant on each of the city loops.
New Zealand has a strong team with Niamh Fisher-Black, Henrietta Christie and Ella Wyllie, all under-23, and Mikayla Harvey.