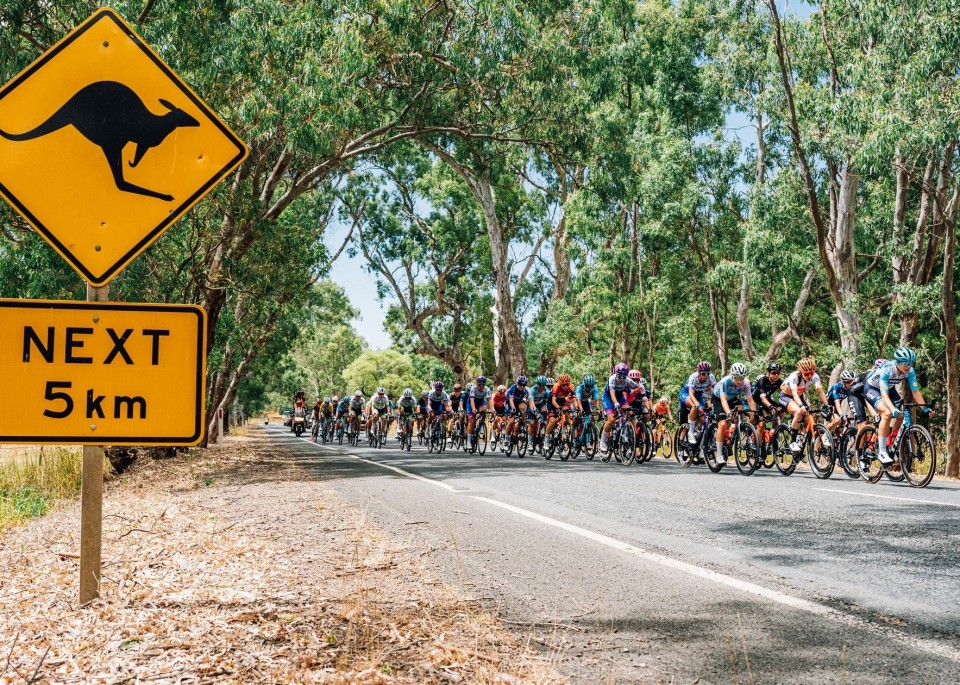 Auckland 20-year-old Ella Wyllie produced a stunning ride to finish in the breakaway group in today's demanding second stage of the Santos Tour Down Under women's race in Adelaide.
It is the first time that women's race has been formally part of the UCI Women's World Tour, with Wyllie part of a six-strong New Zealand National team.
With the New Zealand team working together to ensure they were represented at the sharp end of the race, it was Wyllie who prevailed on the final climb of Mt Lofty in the Adelaide Hills, finishing in the select group and awarded the same time as winner Alex Manly from Team Jayco Alula and multi New Zealand champion Georgia Williams (EF Education TIBCO).
Wyllie was 12th home in the same time as the winner, and is in a three-way tie with British rider Abi Smith and fellow New Zealander rider Henrietta Christie in the young rider classification. Christie, riding for the Human Powered Health WorldTour team, holds the jersey based on finishing position today.
"It was a good test today but I am feeling good and looking forward to tomorrow," said Wyllie.
"Everyone is working so well together and helped out today. It has been a cool team to be part of.
"I always knew today would test the legs and I wanted to stay forward on the climb, stay out of trouble out the front and that pretty much worked well.
"It will be a fight who is going to get the jersey. We have a strong team so I am really excited. The Corkscrew climb should be good. I rode it a few days ago. It's pretty steep but I like our chances. I have a good team behind me so hopefully all goes well."
This is also the story for Wyllie in the professional cycling world, as she is joining new English-based team Lifeplus Wahoo on the UCI Women's Tour, after an initial major sponsor withdrew. With a new sponsor in Lifeplus signed, Wyllie will join fellow kiwi Ella Harris in the team.
Today Wyllie and track star Bryony Botha pushed into the peloton in support of Ally Wollaston, who had the white jersey as leader of the under-23 category.
The 95km stage included accents of the challenging Mt Baldy with the second climb sufficiently challenging to shell out all but a select group including Wyllie, with the Australian Manly winning the sprint for line honours and the tour leader's jersey.
Wyllie leads the New Zealand team 20 seconds from the leader, Wollaston at 1:52, Rylee McMullen at 5:41, Bryony Botha at 8:04, Annamarie Lipp at 11:53 and Prudence Fowler at 14:12.
The final stage of 93kms from Adelaide to Campbelltown is 93km and features 1773m of climbing that includes the demanding Corkscrew Rd in the Adelaide Hills.