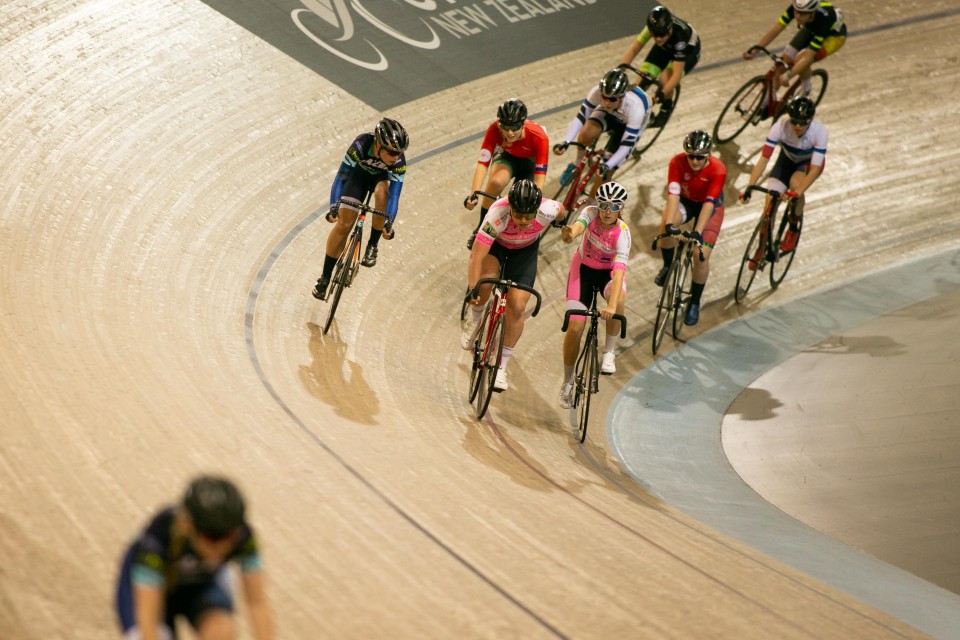 Around 100 young cyclists from around the country from under-15 to under-23 will have the opportunity to compete and learn about the sport at the Cycling New Zealand National Track Series (NTS) in Cambridge starting on Friday.
It is the second of a three-round series at Invercargill and Cambridge developed by Cycling New Zealand to provide racing opportunities and experiences to develop young riders for potential future elite competition.
In its fourth year, the series includes track competition and the opportunity to develop increased tactical and technical awareness along with skill for riding in bunch racing.
As well as the racing component, coaches and elite riders are involved in providing educational, coaching, tactical and technical workshops to assist rider development.
The series also provides a platform for coaches to share their experiences and knowledge as well as opportunities to grow their understanding on the skills to further guide and support their young riders.
The workshop also provides opportunity to hear from current and former high performance riders including Rushlee Buchanan, Shaane Fulton, Dan Bridgwater, Zac Williams and Regan Gough.
"The series has been invaluable to developing both our young riders and coaches, not only with the skillset to understand how they can become better riders on the track, and better coaches but also an insight into the pathway if they wish to compete at the highest levels of the sport on the track or road," said Cycling New Zealand's Graeme Hunn.
"The growth in both numbers and quality of young riders in track cycling has been noticeable over this time. The young riders love what track cycling can offer and the opportunities ahead of them."
Thank you goes to PRV and Worralls for sponsoring the series, Lion Foundation for the funding support and Subway Cambridge for sponsoring volunteer lunches.
The second round of NTS starts on Friday at the Grassroots Trust Velodrome in Cambridge with the final round of the series at the same venue in September.