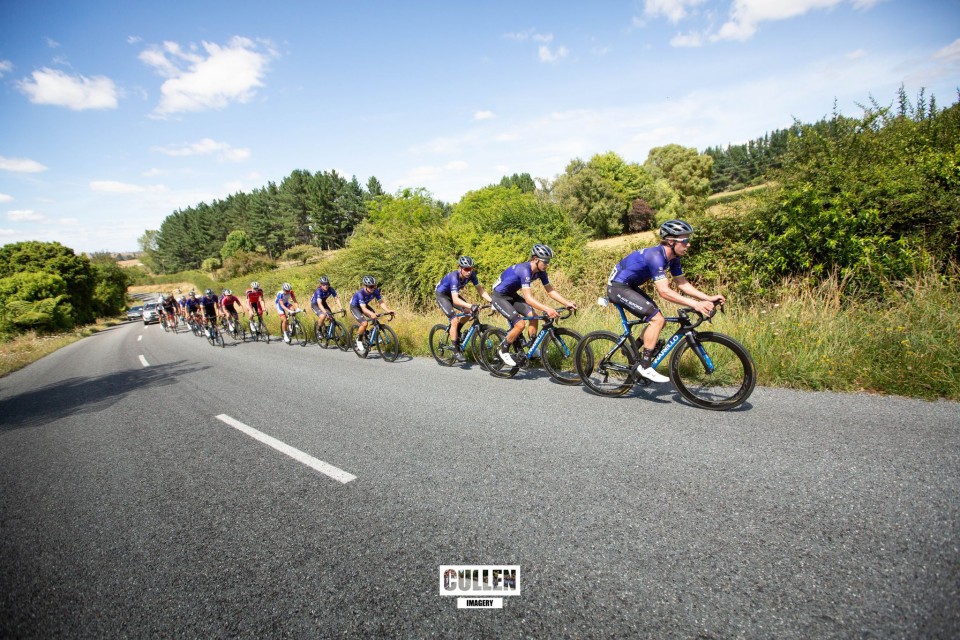 New Zealand's only pro cycle team, Black Spoke Pro Cycling, will field 11 riders in Saturday's K2 bike race, the iconic 192km race around the Coromandel peninsula, billed as the 'toughest one-day race in the Southern hemisphere.'
Black Spoke have decided that their riders will compete as individuals, due to their lack of racing this season, and to add to the competition of the race.
This will be the team's longest race before they head to their European campaign later this month.
Team administrator, Vanessa Guyton said: "It will be great experience for them, however we play it. It's a pretty brutal route. The guys are all fit so they won't be messing around. But you'd need to have perfect conditions to break any records."
The course record, set in 2018 by Michael Torckler, stands at five hours and 47 seconds. Torckler, 33, from New Plymouth and now living in Cambridge, has won the last two K2s and will attempt to defend his title on Saturday. The 2014 winner Josh Aldridge, 32, is also on the start line.
Black Spoke's frontrunners include National Time Trial and Criterium champion Aaron Gate, James Oram, James Fouche and Hayden McCormick.
An impressive range of formidable amateurs will also line up. They include Joanne Sharpe, 46, from Coromandel, who set the women's record for cycling the length of New Zealand at six days, nine hours and 49 minutes earlier this year, and previously won the K4, comprising two circuits of the K2, which is staged every four years.
National Para cycling champion, Jonathan Nelson, 37, from Timaru, hopes to be the first person to complete the course on a hand bike, and in doing so will raise funds for the New Zealand Spinal Trust.
Seven competitors have completed every single K2 since it started in 2001. This will be the 19th year of the Coromandel MitoQ K2, which was originally scheduled for October last year, but postponed because of Covid-19, and the re-scheduled race set for last month, was put back by a month as Auckland was still on level 2 alert.
Race co-organiser Andy Reid said: "Covid has been a challenge for many organisations, but our priority has to be the health and safety of our community, as well as our competitors."
The MitoQ K2 will start from Tairua on April 10 from 6am. Two shorter distance rides take place on the same day - the K1 (106K) for aged 14 and upwards and the Nicholas Browne (53K) for ages 12 upwards.
"We're delighted that New Zealand's most exciting cycle event is now going ahead. Local businesses and our great team of volunteer marshals are all ready and we can promise a fantastic day out for all competitors in all the race," added Reid. "We can't guarantee good weather but that's part of the fun."
Entries are still open until the day, see www.k2cycle.co.nz All proceeds go to the Spirit of Coromandel Trust, which has just opened a (free) mountain bike park in Coromandel and is planning to open an outdoor education centre just outside the town.
For more information, please contact co-organiser Andy Reid on 0274 921348.