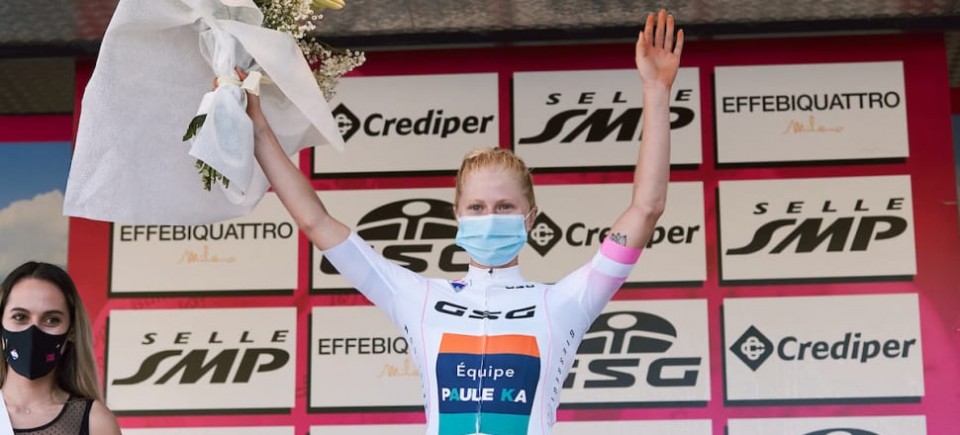 Take a look at this piece from Lockerroom produced by Henry Rounce, which highlights how Mikayla Harvey is taking the cycling world by storm! We thought it was too good not to share, so make sure to check out the full article to read all the details linked below!
Kiwi 'rural rider' taking cycling world by storm
"Mikayla Harvey can't hide in the peloton anymore. The white jersey of her Équipe Paule Ka team doesn't blend in, even when it's covered in dust.
She used to get a few stray nudges and elbows in the bunch. Now she's getting the same treatment from the TV commentators, who mention her name as the 22-year-old shifts through the gears.
The self-proclaimed rural rider from Wanaka, who arrived in Europe "pretty clueless", is quickly solving the cycling mystery.
"I really feel like people are starting to notice me which is nice," she says from Switzerland. "You do get a bit more respect as well, and it makes it a lot easier moving around and positioning yourself in the race."
That respect has been hard earned. Harvey flourished on the dusty gravel roads of the prestigious Strade-Bianche last month, guiding team-mate Leah Thomas to a podium spot, and finishing a stunning 12th overall, winning the Under 23 classification in the process
Click here to read the full article!