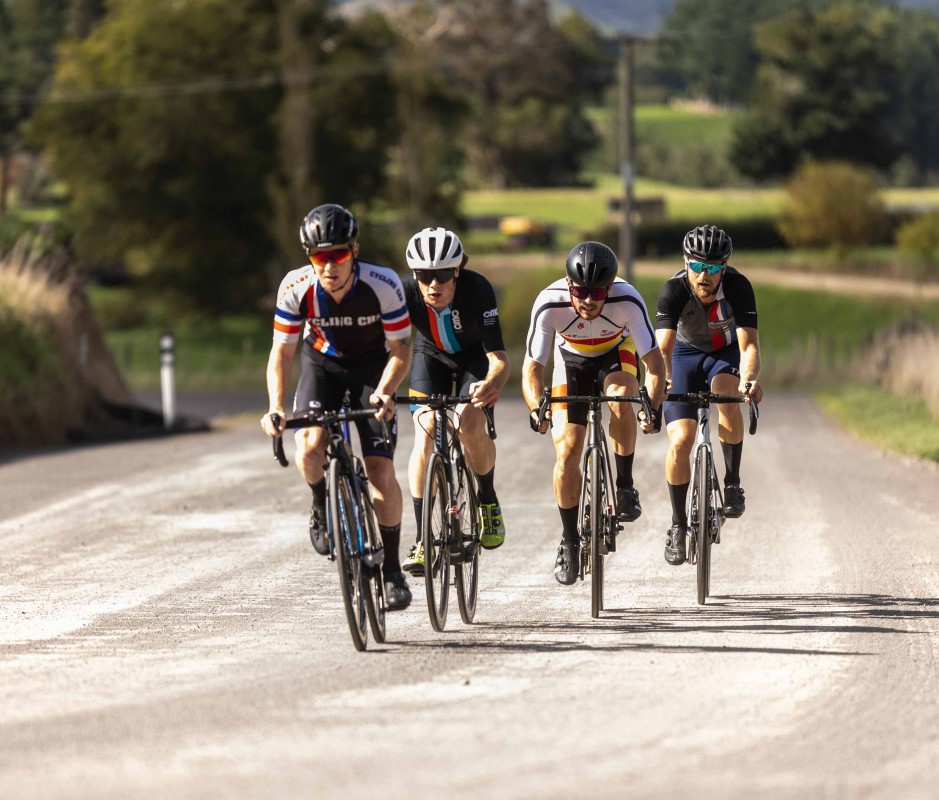 VANTAGE AGE GROUP ROAD NATIONAL CHAMPIONSHIPS, ROTORUA, DAY 3 WRAP
While Tokyo Olympic-bound endurance track and Paralympic cyclists provided the star power, it was a teenager from a small country club near Christchurch who claimed the honours on the third day of the Vantage Age Group Road National Championships near Rotorua.
Nineteen-year-old Henrietta Christie took out the under-23 honours in a combined race with the seniors that included most of the Cycling New Zealand elite endurance track team on a challenging and lumpy road course in the Waikite Valley, south of Rotorua.
Her win provided a highlight on the final day of the championship that attracted around 550 riders from the Far North to Southland for the three-day event with racing for riders under-15 years to senior, Masters from 35 years to over 75 years and Para cyclists.
Christie was one of five riders who made it a double today with the road race win to follow on from success in the time trial on Friday.
The others comprised outstanding under-19 prospect Amelia Sykes (Canterbury Track) and Masters 1 (40-44 years) winner Sonya Ginty (Tauranga) and the Para cyclists Eltje Malzbender and Jonathan Nelson.
The combined field in the senior and under-23 women competed over 85kms and three loops of the challenging circuit, with Christie able to go with an early break which was quickly caught before the young rider from Leeston went off the front with Olympian Jaime Nielsen.
"I attacked across the one-lane bridge which is when Jaime and I got away. We worked well together until we hit 5km to go and I went as hard as I could up the climb and then hand to hang on and it worked," said Christie.
"It was a lot of pressure with the calibre of Olympic riders in the field and I put pressure on myself to perform. It is incredible to ride against so many talented riders in New Zealand. I just went out to have fun."
Christie races for the Leeston club, a small town based on the Canterbury Plains, 30kms from Christchurch.
"Leeston is not the biggest club but it is a very tight-knit community. We have good racing and have fun. The community has racing every Thursday during the summer and have our annual handicaps so it is always hard racing out there."
While Christie has some years before she becomes an elite, she has her sights set on a potential career in the sport.
"I want to see how far I can go in the sport, train as hard as possible, see what happens and what doors open. The dream is a potential professional road contract. I think that is every rider's dream at this level and it would be awesome to see if I can make it."
She took out the under-23 honours from Vantage elite track squad rider Ally Wollaston and Kim Cadzow (Central Otago) while Nielsen held off fellow Tokyo track riders Jessie Hodges and Bryony Botha in a photo finish to claim the senior honours.
The men's senior and under-23 field ensured the heat was turned up on a coolish afternoon, with continual attacks in the 109km race, involving four laps of the lumpy rural circuit.
While several attacks looked promising, all were brought back until a group of the Vantage elite track squad formed at the front in the final 1000m with Regan Gough (Cycling CHB), who had been prominent throughout, withstood the challenges to claim the honours in 2:34:37.
Points race world champion Corbin Strong was second in the photo-finish to claim the under-23 honours while the senior podium was completed by track teammates Tom Sexton and Campbell Stewart.
"It was full on throughout really. It was actually a really good race. The boys were full-gas and there were lots of attacks going up the road," said Gough.
"There were five of us together for the final sprint and I was lucky enough to get the final run at it for the win which was great."
Strong was in that group of five to be awarded the same time but was 37 seconds clear of the under-23 challengers headed by Madi Hartley-Brown and George Jackson.
It was the final race for members of Black Spoke Pro Cycling before they head to Europe for a six-month campaign, while the Olympic track riders return to Cambridge with under 100 days before the Tokyo Olympics.
Double Paralympic world champion Eltje Malzbender (Morrinsville Wheelers) and South Canterbury's Jonathan Nelson followed their time trial wins to claim the road race titles in trike and handcycle respectively.
In other Masters action, South Canterbury's Amy Hollamby rode solo to win the Masters 2 (45-49 years) race over 85kms, with winners of Masters 1 and Masters 2 men's road races over 109kms went to Anthony Nalder (Port Nicholson Poneke) and Geoff Burndred (Counties Manukau) respectively.
The final race of the weekend produced another photo finish in the under-19 race over 109km with the victory going to Southland's Mitchel Fitzsimons (Southland) from Oliver Watson-Palmer (Te Awamutu Sports) and Oli Fisher (Counties Manukau), with the first 15 riders recording the same time.