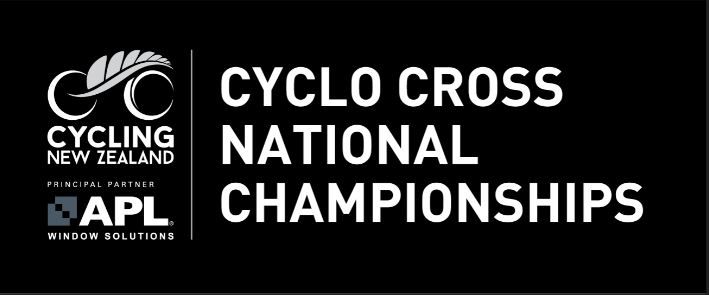 Updated 1.15pm 12/5/2020
As the country continues its incredible response to the Covid-19 pandemic and we begin to move through the Alert Levels, we have continued to monitor the situation in regards to the resumption of cycling events and organised activities.
We have read and considered the recent information released by the government in regards to the resumption of sport and activity at Level 2 and beyond, and how this specifically relates to the delivery of the 2020 Vantage Age Group Road National Championships, scheduled to take place in Waipukurau on 17 - 19 July.
Together with Cycling New Zealand Road & Track, our host club Cycling CHB and many of you, we have a strong desire to get back to racing and are committed to doing our best to be in a position to deliver a safe and fair National Championships. It is however clear that the key message from the government and other authorities at this time is one of taking a considered and measured approach to the restart of sporting activity.

When considering a return to activity, it is important to ensure we not only meet and support the intent of the government guidelines but also that all those attending the event are doing so in a safe environment that best showcases a national championship.
As well as ensuring we have support of the government and local authorities, we are working with our host club to ensure they can provide the required number of volunteers to support safe racing and also that we can secure our essential services such as traffic management and first aid and that as organisers we can be comfortable we can mitigate the risks.

Then we need to consider our key group - you the riders and our clubs, without you there is no championships. We would like to hear from you in regards to your thoughts, level of comfort and commitment to attend the championships at the advertised dates (if we can successful address the measures above). Your feedback will be a key part of our decisions going forward.

We know that for most of us these past few months have brought both challenges and opportunities through this time and we acknowledge that these championships are different in many ways to what we all planned for at the start of the year.
Please take a minute to let us know here. It's important to us that you have your say.
Survey closes on Thursday 14 May.
Updated 11.55am 18/3/2020
Following the government announcement of 16 March regarding the cancellation of public events of 500 or more people, Cycling New Zealand has announced the postponement of the 2020 Vantage Age Group Road Championships set for Waipukurau on 17-19 April.
The decision has been made in collaboration with Cycling New Zealand Road & Track, the host club Cycling CHB and the Central Hawkes Bay Council.
This decision is based on the recommendations from the government as well as our own risk planning and duty of care to all those attending and associated with the event.
However all parties are committed to delivering the event this year and have agreed on a new date of the 17-19 July 2020.
We hope by making these decisions now including setting a new date, will give riders and their supporters the opportunity to amend their training and travel arrangements. We will be reviewing the event programme to ensure the delivery of fair and safe racing. Any updates will be made on the event website.
We do recognise that the landscape around Covid-19 is fluid and unprecedented and the government have not determined when their recommendation on public events and mass gatherings will end.
Therefore, a final decision on whether the event will go ahead on this new date will be made no later than 19 June. Based on the ongoing advice of the government, other authorities and our own risk planning, if it is determined that it is still unsafe to hold the event on 17-19 July, then the 2020 event will be cancelled.
Please keep an eye on www.roadnationals.nz for any further updates.
Given this postponed date the National Track Series is also currently in review. Please check www.nationaltrackseries.nz for more information.
Updated 5.50pm 16/3/2020
Cycling New Zealand acknowledges the latest government announcement regarding the cancellation/postponement of gatherings of 500 or more people covering indoor and outdoor events.
We are awaiting further details from the Ministry of Health and in collaboration with Cycling New Zealand Road and Track, our host club, Cycling CHB and our host venue, Central Hawkes Bay, will make an announcement on this event by 19/3/2020.
Updated 10.00am 16/3/2020
Cycling New Zealand is closely monitoring the COVID-19 (coronavirus) situation and recognises and acknowledges the possible impact on upcoming cycling events and activity. This includes the wider impact these events may have on the welfare and health of its members, riders, event organisers, staff, officials, cycling fans and the New Zealand public.
We realise this is a period of uncertainty regarding the hosting of public events and appreciate the cycling community's support.
Cycling New Zealand are taking advice from the Ministry of Health (Refer to 'Advice for public events and mass gatherings – updated 14 March 2020), the event organisers own risk planning and any advice from local councils.
While there had been no community transmission of coronavirus in New Zealand, the country needs to take a precautionary approach. The Government confirmed that guidance on mass gatherings is to be further developed. They will base their guidance on the criteria of: large events in close proximity, events that are non-ticketed and events that have a large overseas number of people.
At this stage, these authorities do not propose altering arrangements for public events.
We anticipate and expect this situation and the advice from these authorities will change over the next few days and we will continue to update as appropriate.
In the short term we are specifically working with the following events schedule to take place in March/April that come under the Cycling New Zealand and Cycling New Zealand Schools umbrella and supporting the other events on the calendar.

Vantage Age Group Road National Championships

The event organisers have prepared contingency plans in the case of further advice from authorities or a significant change in its own risk planning measures. These plans include postponement or cancellation. These decisions will be made in consultation with the Organiser, Cycling New Zealand and for schools events, Schools Sport NZ and based on the advice of the authorities and the events own risk planning.
We recognise this situation is fluid and is in a constant state of change and appreciate your support.
Further updates will be provided over the coming days.
Below is the current general advice for those attending an event (this includes organisers, volunteers, contractors, riders, parents, officials and members of the public)
If you do attend events or activity the key messages are below:
If you are sick – DO NOT ATTEND

All those attending are reminded to always practice good coughing, sneezing and hand hygiene.

Anyone who is unwell should STAY AT HOME

Do not attend if you have been in mainland China, Iran, Italy or the Republic of Korea (excluding airport transit) in the past 14 days.

DO NOT ATTEND if you meet the government's 14 day self-isolate criteria for those returning to NZ (anyone arriving into NZ from anywhere from 1.00am this morning)

If you are attending the event and you develop any symptoms associated with Covid-19, REMOVE YOURSELF from the event, self-isolate, contact your health professional and advise the event organiser.