Sport New Zealand

The Community Resilience Fund Phase 2
Sport NZ is proud to be partnering with New Zealand's Regional Sports Trusts to administer the Sport NZ Community Resilience Fund (Phase 2).
The fund will be open for applications from 3 August to 4 September 2020 and aims to provide financial support to play, active recreation or sport organisations who are experiencing financial hardship in the period 1 July to 30 September 2020, as a result of Covid-19.
They welcome applications from organisations that have not previously received funding from Sport NZ, and those that may have received some support already through Community Resilience Fund in May/June 2020.
Applicants for the earlier Community Resilience Fund had to be affiliated to Sport NZ national partners, but this is not a requirement for Community Resilience Fund Phase 2.
To view the fact sheet click the link here
To learn more about the fund, check out Sport New Zealand's website by clicking here
Balance is Better
Cycling New Zealand support the balance is better philosophy from Sport New Zealand and the focus HPSNZ has on age and stage appropriate athlete development. As coaches, parents and the sport, we need to ensure that an appropriate environment of growth and development is established that instils the passion and key attributes that enable future success and a long term involvement in sport. This sampling of multiple sports rather than early specialisation is seen as being a more sustainable method of development.
Balance is Better philosophy
The Balance is Better Champions programme aims to ensure all young people receive quality experiences in sport and better prepare athletes to reach their future potential as senior athletes, by putting the needs of the participants and athletes first.
The issues are:
Childhood success does not reliably predict adult success
Identifying athletes and specialising early is taking its toll on young people
A focus on development should be emphasised over winning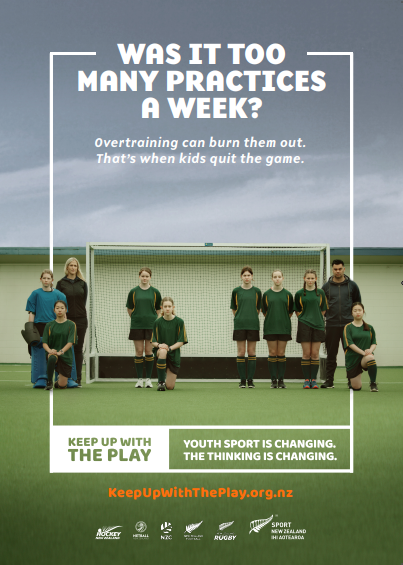 More information around this campaign can be found on the Sport NZ website. Click here to read more.
Cycling New Zealand also supports and works closely with High-Performance Sport New Zealand (HPSNZ). We endorse the following statement shared by Ken Lynch- The High-Performance Athlete Development Manager for HPSNZ.
"Specialising later is not going to reduce New Zealand's chances of winning on the world stage, and the right support from parents and coaches is definitely a key ingredient, whether you're in grassroots sport or on a pathway to being an elite athlete."