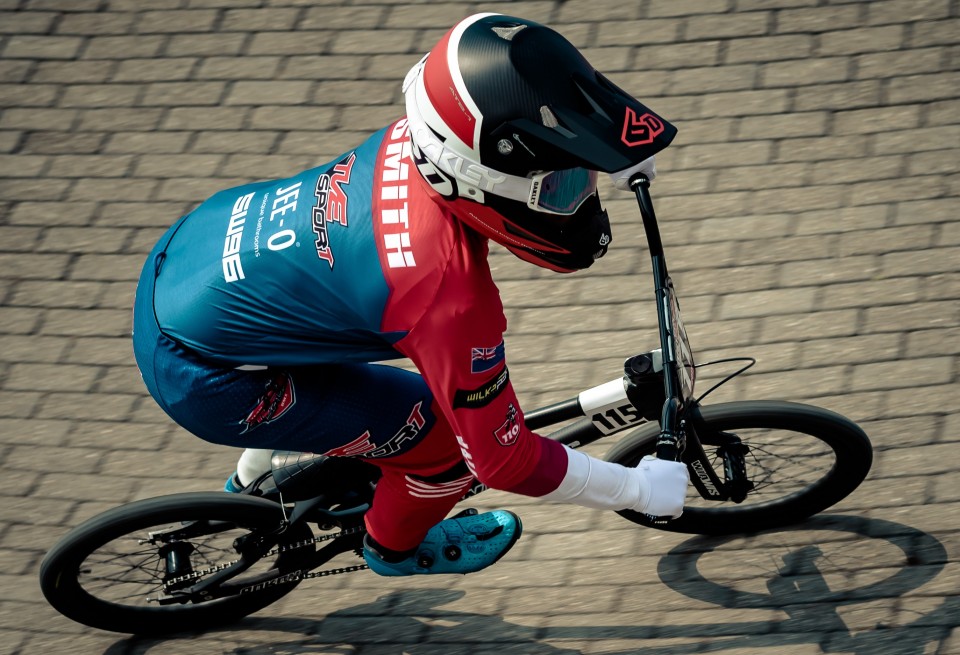 New Zealand BMX riders finished the UCI Supercross World Cup season with junior world champion Jessie Smith and North Harbour's Michael Bias both going out in the second round in Argentina.
After a career-best semifinal performance in round nine Supercross action at Santiago del Estero on the first day, Bias did not have the same fortunes in the final round on day two.
The 24-year-old was fifth in his qualifying moto, forcing him through the last chance repechage. Bias was impressive in winning that to move to the second round. However, he could only manage seventh place in a hotly fought heat, to finish his world cup season ranked 43rd.
Smith, who will ride in the elite category officially next year, qualified fourth in her heat today but could only manage sixth place in the second round after being forced wide on the first turn. She has finished with a top 20 ranking in her first season on the World Cup Supercross circuit.
Dutch stars Laura Smulders and Niek Kimmann both won their sixth world cup title at the Santiago del Estero circuit today to take the women's and men's titles for 2019 in emphatic fashion.
CAPTION: Junior world champion Jessie Smith in action. (Photo credit: Nico van Dartel)