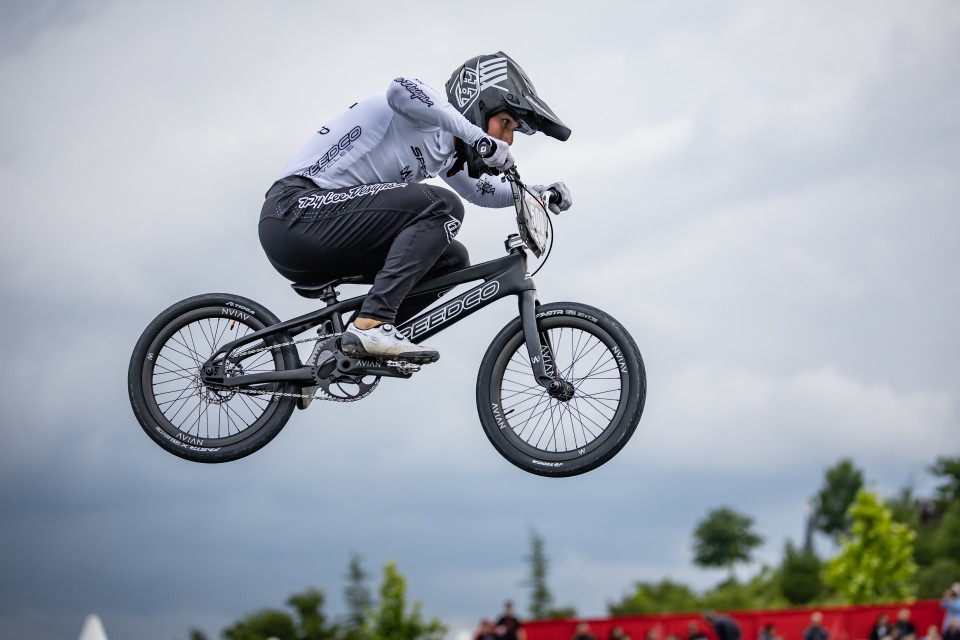 Under-23 championship leader, Rico Bearman heads an eight-strong kiwi contingent at the second stop of the 2023 UCI BMX Racing World Cup this weekend.
The double-header rounds three and four of the World Cup will be staged at the BMX stronghold of Papendal in the Netherlands.
Bearman will be looking to extend his lead in the World Cup at Papendal after two brilliant wins in the opening double header in Turkey.
He made the final in the opening round in Netherlands last year in the under-23 division and missed out in the semifinal on the second day.
He will again be joined by the Cambridge contingent of Rico D'Anvers and brothers Bennett and Jack Greenhough, who enjoyed some success in Turkey making the quarterfinals with Jack Greenough missing out on one spot for the final on the second day. The Greenough brothers are in good form after Bennett Collected two under-23 wins and Jack two junior podiums at the most recent European Cup rounds in Turkey, two weeks ago.
Rotorua's Megan Williams had an enterprising opening two rounds, finishing 4th at the opening round in Turkey in under-23 and is again joined by Baylee Luttrell, while Cambridge star Leila Walker has returned home to tend to an injured knee.
Former national champion Michael Bias and Cole McOnie are once again competing in the elite men's competition, looking to push into the elimination rounds at Papendal.
There is a break following the double round in the Netherlands to focus on the upcoming world championships, before a double round in Sarrians, France in September with the World Cup finishing with back-to-back weeks of double rounds in Santiago del Estero in Argentina over the first two weeks in October.