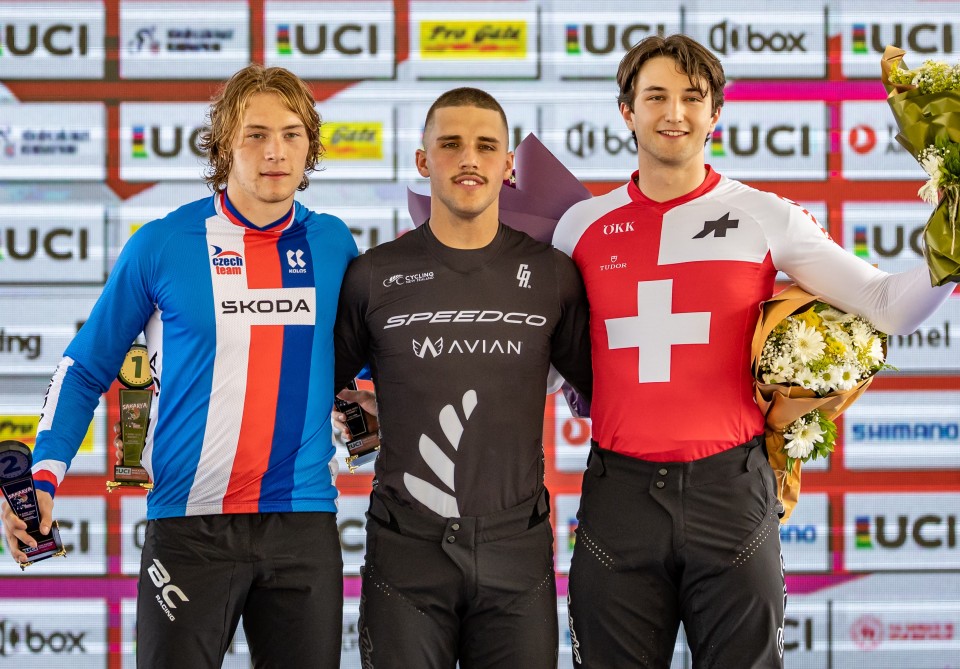 Teenage talent Rico Bearman started the 2023 UCI BMX World Cup where he left off last year, with victory in the opening round in Turkey today.
The national champion led all the way and withstood a late challenge to win the under-23 final in Sakarya, following on from his victory in the final World Cup race in South America last year.
Bearman, who turns 20 next month, was in imperious form, winning all four races on the way to the final, where he grabbed the holeshot with a great start from gate three. He pushed to the favoured inside gate, and withstood a late charge from Marek Neuzil (CZE) who was just 0.1s behind.
"It was a close race all the way to the finish. It was a tight first straight but I got it done," said Bearman. "I had the third gate and just tried to go inside as much as possible."
With a weather-eye on opportunities to qualify for the Paris Olympics, Bearman said he was excited about next year's opening round of the World Cup on home soil in Rotorua.
"It's going to be cool with the first World Cup in New Zealand. Home soil – it is going to be fun. It's a good track and a good place."
It was looking like a double New Zealand victory with 18-year-old Leila Walker forcing her way into the lead in the under-23 women's final.
After a slow start, the Cambridge rider came through from fifth at the first turn to take the outside line into the lead on the final turn. However, she had her front wheel taken out in a collision just as she was set to push clear to the likely victory.
Compatriot Megan Williams from Rotorua had a strong day to qualify for the under-23 final where she finished fourth, while Baylee Luttrell missed out in the Last Chance heat.
In the elite men, North Harbour's Michael Bias qualified strongly, and made it through the first round before going out in the quarters, with Te Awamutu's Cole McOnie out in the Last Chance heat.
There were impressive performances from Bearman's teammates in under-23 men, with brothers Jack and Bennett Greenough, and fellow Cambridge rider Rico d'Anvers all qualifying.
Bennett won the second-round heat with his brother also going through while d'Anvers missed our narrowly.
Bennett was eliminated in the quarterfinals by a narrow margin with brother Jack just 0.2s off qualifying for the final, to finish ninth ranked rider for the day.
The second round is at the same venue tomorrow