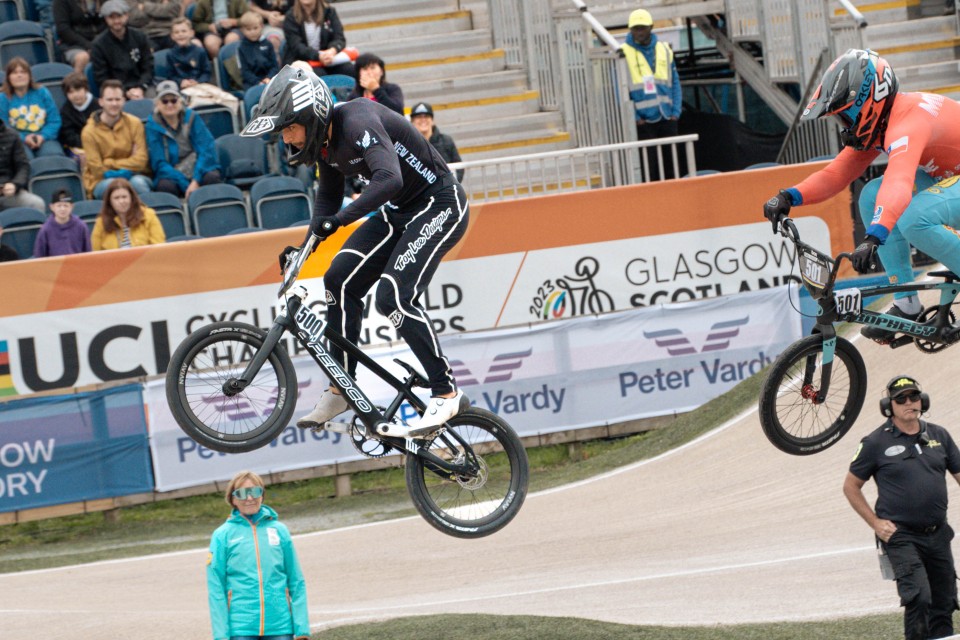 North Harbour rider Rico Bearman has maintained his lead in the under-23 BMX World Series after the sixth round in France today.
Bearman, who won the first four rounds of the championship this year, had to settle for sixth place in the under-23 final in Sarrians, France after the fifth round was cancelled due to high winds on Saturday.
The US-based professional remains well clear in the championship on 738 points from Frenchman Mateo Colsenet, runner-up in Sarrians today, 300 points behind the kiwi.
"I couldn't step on the podium this weekend. But I am happy to be heading into Argentina still holding the overall lead with the black plate in Under-23," said Bearman.
He won his qualifying race and followed with wins in the first two rounds, and the quarterfinal where he was second fastest of all winners.
Bearman was pipped by 0.3s into second in the semifinal but did not get the best gate in the final and was unable to catch the leaders.
Fellow North Harbour rider Michael Bias qualified in the elite men, and was second in his first round but was eliminated in the quarterfinal by just 0.04s in a race with one second covering all eight riders. Fellow elite Cole McOnie did not qualify.
Meanwhile Rotorua's world championship bronze medallist, Megan Williams qualified in the under-23 women's class, but was also eliminated in the quarterfinal, edged into fifth by 0.03s in another super-close race.
Local French superstar Joris Daudet won the elite men's final, with a French clean-sweep of the podium, while outstanding Australian Saya Sakakibara claimed the women's elite final.
Riders now prepare to head to Argentina for two weekends of double rounds to complete the championship season, set for 7-8 October and 13-14 October.