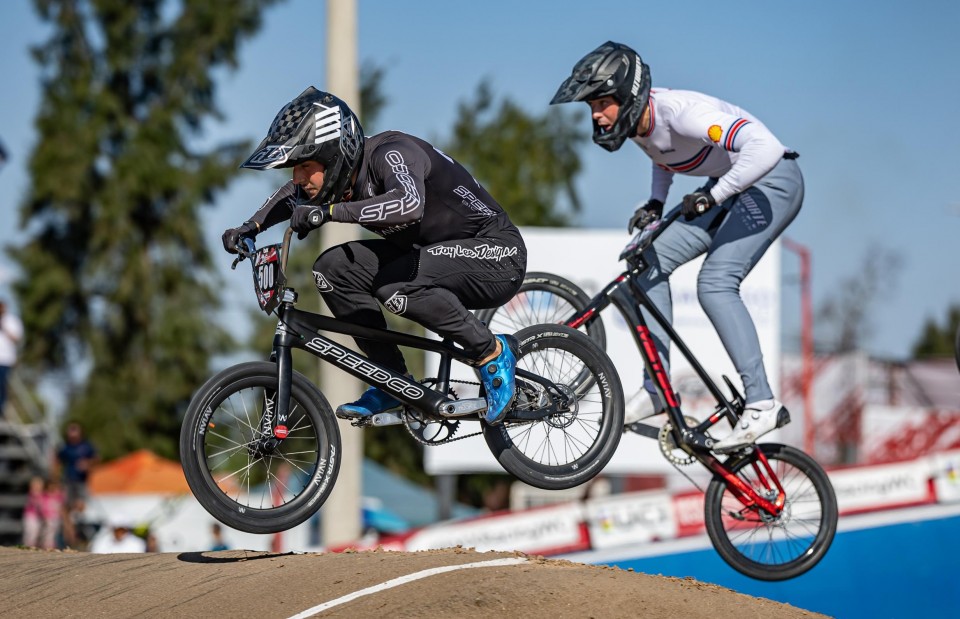 Brilliant kiwi BMX rider Rico Bearman, the best under-23 world series rider, now has his sights set on the Paris Olympics after a stunning display in the final round of the UCI World Cup in Santiago del Estero in Argentina.
The 20-year-old from North Harbour wrapped up the under-23 World Cup title after winning round nine yesterday, but returned with an even more impressive display to scorch his opponents to claim the final round victory.
The Speedco-Avian professional blitzed the final for his sixth victory from nine finals this year, finishing a whopping 332 points ahead of runner-up Mateo Colsenet (FRA) and 589 ahead of third placed Thomas Maturano (ARG)
"I wanted to go out on a note and show everyone why I am the overall winner, to ride like I can ride, and to show my class," said Bearman.
"Like everyone, it has taken really hard work, dedication and consistency which is the big thing to win the overall title.
"Now I want to step up and compete with the big boys in the elites. The under-23 is a stepping stone. I am really happy with my year but now ready to move up and try to make a show out there."
He is excited about preparing for his likely debut in elite ranks when Rotorua hosts the first double header UCI BMX Racing World Cup in February, which is an important Olympic qualifying event and therefore expected to attract most of the leading nations and riders.
As testament to Bearman's ability is that his winning time on the first day would have placed him third in the elite men's final and today his 30.4sec winning effort in the final was second fastest overall.
He won every race today, qualifying top and winning the one-eighth final, quarterfinal, semifinal and final where he was fastest in the snap out of his third lane draw at the gate and rode away from the opposition in a stunning solo display. All his victories today were under the 31-second barrier.
In other racing, Rotorua's Megan Williams was again impressive in under-23 women, after working hard to grab the final spot in her first round. She was second in the quarterfinal and fourth in the semifinal to qualify for her second straight final where she finished sixth.
Williams, the world championship bronze medallist, has climbed to eighth overall in her first full season on the world cup circuit.
Earlier Cambridge rider Leila Walker made it through to the quarterfinals, but finished one spot out of making the semifinals after she was slow out of the gate.
Fellow Cambridge clubmates, brothers Bennett and Jack Greenough, both qualified in the under-23 men, with Bennett impressive in winning his first round and quarterfinal, but was taken out in a heavy crash in the semifinal. Jack Greenough went out earlier in the quarterfinal.
In elite men, North Harbour's Michael Bias qualified through the Last Chance heat and was strong in placing third in his one-eighth round, but was eliminated in the quarterfinals.