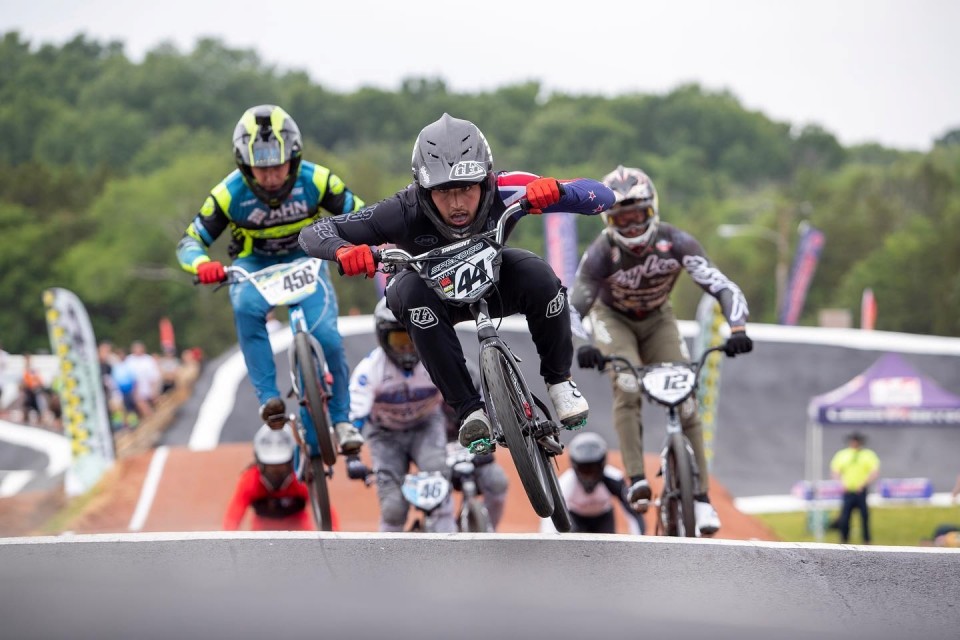 Cycling New Zealand has named a 10-strong team to compete in BMX Racing at the World Championships in Glasgow next month.
BMX Racing is one of 13 cycling disciplines to stage their respective world championships in and around Scotland over 11 days starting on 3 August.
BMX Racing will compete at the end of the schedule, set for 12-13 August at the state of the art facility, one of only two permanent venues in Britain to world and Olympic standard.
There is only one elite competitor named, the experienced North Harbour rider, Michael Bias who first qualified for the elite competition at the world championships eight years ago in Colombia. His selection comes off the back of making the quarterfinals at the last World Cup in the Netherlands last week.
There is a strong group in the under-23 men where current No 1 ranked Rico Bearman has ambitions for a world title, having won all four world cup finals this year. He is joined by Cambridge riders Rico D'Anvers and Bennett Greenough, who is a conditional entry pending recovery from injury.
The under-23 women are headed by Rotorua's Megan Williams, who scored her first World Cup podium at Papendal recently, and is joined by Waikato's Baylee Luttrell, who has been competing with Williams on the world cup circuit.
There are high hopes in the junior division with Cambridge riders Leila Walker, already a multi-World Cup winner, and Jack Greenough, who have both been racing in under-23 competition. They are joined by William Skipper (Rotorua) and Brooke Penny (Te Awamutu).
The Challenge (age group) World Championships are also part of the conglomerate of events in Glasgow, at the same venue from 6-10 August.
The elite team is:
Male, Elite: Michael Bias (North Harbour); Under-23: Rich Bearman (North Harbour), Rico D'Anvers (Cambridge), Bennett Greenough (Cambridge, conditional); Junior: Jack Greenough (Cambridge), William Skipper (Rotorua).
Female, Under-23: Megan Williams (Rotorua), Baylee Luttrell (Cambridge); Junior: Leila Walker (Cambridge), Brooke Penney (Te Awamutu).
(Credit: Navada BVDA)