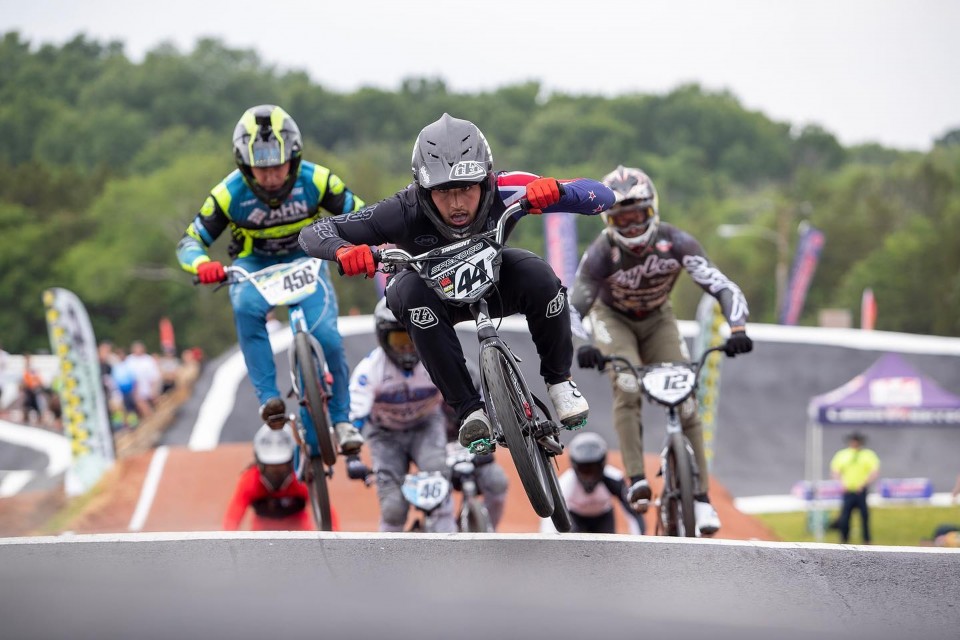 A nine-strong New Zealand contingent have headed to Turkey for the opening stop of the 2023 UCI BMX Racing World Cup this weekend.
There is a double round on Saturday and Sunday, with 10 rounds at five stops in the World Cup for 2023, along with the UCI World Championships in Glasgow.
With eyes already on next year's Paris Olympics, the World Cup becomes more important, particularly for kiwi riders with the opening double round of next year's calendar set for Rotorua in April 2024.
The trio of kiwi females are all racing in the under-23 division, led by overall national champion Leila Walker (Cambridge) who also took out the Oceania junior title in May.
She is joined by Rotorua's Megan Williams, who has enjoyed some impressive form in the opening round of the European series last weekend, and Te Awamutu rider Baylee Luttrell, who has excellent experience in Europe after the family based themselves in Copenhagen for several years.
The men are led by elite riders Michael Bias, who has been based in France in recent months, and Te Awamutu's Cole McOnie.
There is a strong group of under-23 riders led by overall national champion Rico Bearman, who won two under-23 World Cup titles last year, and has shown some strong form racing in USA.
He is joined by the Cambridge contingent of Rico d'Anvers and brothers Bennett and Jack Greenhough, who all have experience of the International racing scene over the last few years.
The opening two rounds are in Sakarya, which is located 150km east of Istanbul, and has hosted the World Cup in 2021.
Following the opening stop in Turkey, the action returns to the BMX Racing stronghold of Papendal (Netherlands), host of the 2021 World Championships and a traditional venue for the UCI World Cup.
There is a break after Papendal for the World Championships on 6-7 August in Glasgow, which will host 13 different UCI World Championships over two weeks.
BMX Racing World Cup action returns in September with a double round in France before back-to-back double rounds in Argentina in October to wrap up the season.
Reigning World Cup Sylvain André, the 30-year-old French veteran, and Dutch star Laura Smulders will try to defend their titles, which they sealed in Bogota last year.
Challenges are expected from world champions Simon Marquart (SUI) and Felicia Stancil (USA) along with Tokyo Olympic gold medallists Beth Shriver (USA) and Niek Kimmann (NED).
The World Cup circuit also offers riders an opportunity to earn points for their NOCs in the UCI BMX Racing Olympic rankings, which will count in the Paris 2024 qualifying.
There are four categories in the World Cup: men's elite, women's elite, men's under-23, and women's under-23. At each moto (heat), starting with round one, the top four riders advance to the next round until the eight-rider final is reached. Riders, who are not in the top four in round one, get a second chance in the "last chance round", where the top two riders also advance to the next round. The competition format is repeated on every competition day.