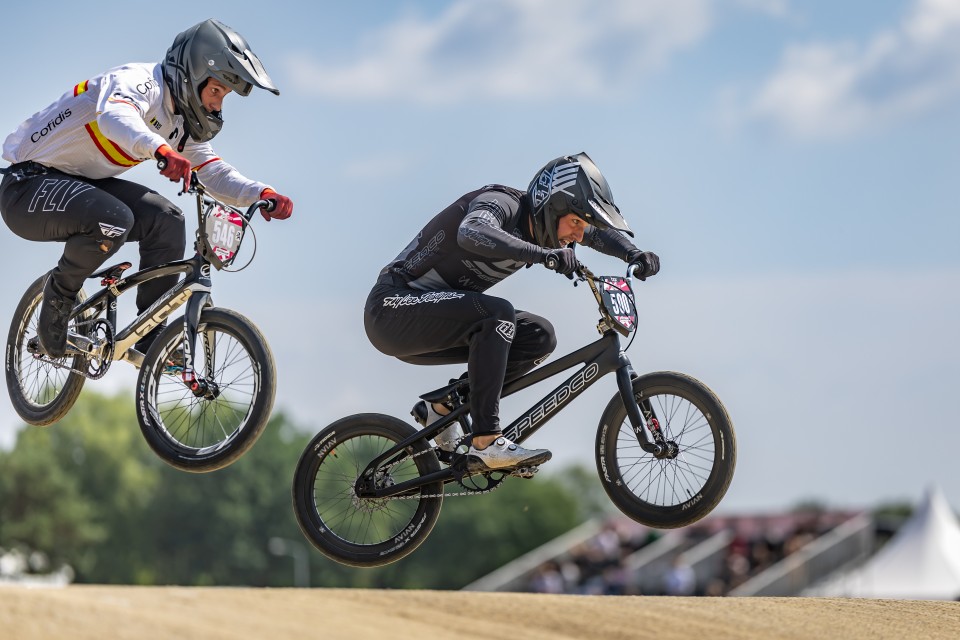 New Zealand BMX star Rico Bearman has finished runner-up in the penultimate round of the under-23 UCI World Cup final in Argentina today.
After dominating throughout the day, a near false-start by another rider led to a disjointed start for the kiwi rider, who was back in fourth at the first turn. He used his skills to push through to runner-up behind home-nation rider Thomas Maturano with Frenchman Mateo Colsenet.
Throughout the day Bearman had been the class of the under-23 competition, winning his heat, quarterfinal and semifinal, all in the fastest time of all riders.
It also proved a successful return for Cambridge rider Bennett Greenough after injury, finishing fifth in the final which was good reward for a strong day where he showed excellent speed on the first straight. He won his qualifying, first round and quarterfinal before placing third in his semifinal.
His brother Jack crashed in his qualifying race but won his Last Chance round but again came out on the wrong side of a skirmish in his first round proper and did not finish.
Fellow Cambridge rising star Leila Walker also made a splendid return from significant injury to finish fifth in the under-23 women's final.
Walker had to do it the hard way after missing out on direct qualifying and was second in the Last Chance heat. However she built from there to be second in her quarterfinal and fourth in a sprint finish in her semifinal.
She got squeezed on the first straight in the final but showed her skills to come from last to fifth in the final.
Compatriot Megan Williams also qualified for the semifinal but missed out on a top four and the final.
There is a further round at Santiago del Estero tomorrow, and a further double round next weekend at the same venue to conclude the 2023 season.