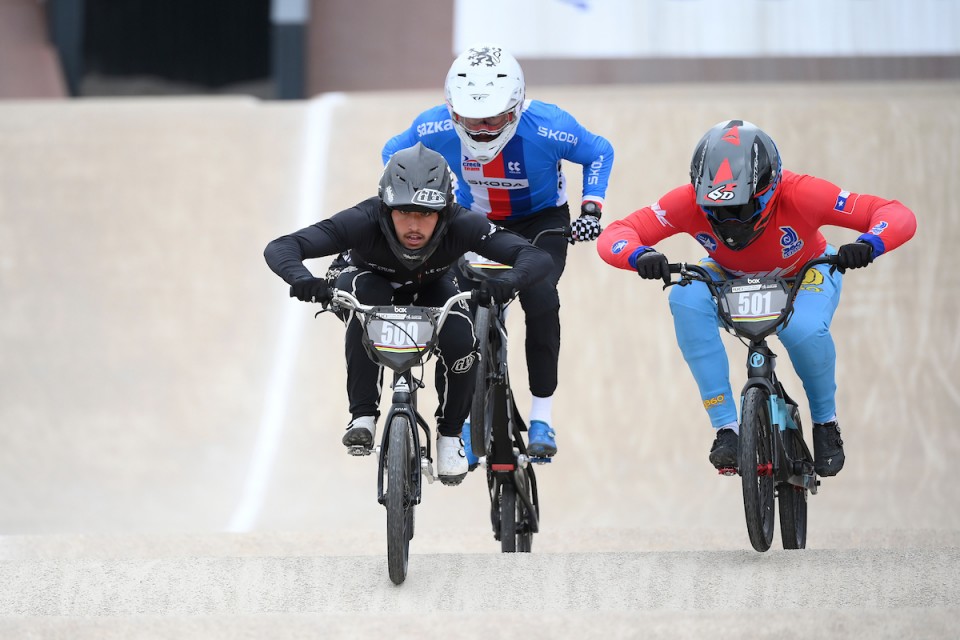 UCI WORLD CHAMPIONSHIPS –TRACK, ROAD, MTB, BMX, PARA-CYCLING – GLASGOW -NZ WRAP DAY 12
Two medals by BMX Racing riders Rico Bearman and Megan Williams rounded out an outstanding UCI World Championship campaign in Glasgow today.
The "Super Worlds" proved a successful concept with the UCI staging world championships for all 13 cycling disciplines under its banner over 12-days in and around Glasgow.
The championships were completed today with BMX Racing and the elite women's road race where the kiwi team fought hard but were unable to threaten the outcome.
The bronze medals to North Harbour's Bearman and Rotorua's Williams in the under-23 category brought the New Zealand tally to an outstanding 16 medals over the 12 days including five gold medals.
The New Zealand riders sporting rainbow jerseys from the competition comprise two on the track to Ellesse Andrews (Keirin) and Aaron Gate (Points Race) and three to mountain bike for Sam Gaze (Elite Short Track Cross-country), Samara Maxwell (Under-23 cross-country) and Erice van Leuven (Junior Women's Downhill).
New Zealand BMX riders added two bronze medals on finals day in Glasgow, going to North Harbour's Rico Bearman and Rotorua's Megan Williams in their respective under-23 finals.
In a relatively short first straight, being fastest through the elimination rounds was critical to earn the favoured inside gate for best line to the critical first turn.
Bearman, who has been supreme in World Cup action this year, was third fastest of the quarterfinal winners, to draw beside French rival Mateo Colsenet in the semifinal. The kiwi finished second but without a clean run, he drew in the middle for the final.
He was pushed back to sixth and blocked at the first turn in the final and had to draw on all his skills to advance through to third and the bronze medal behind Filib Steiner (SUI) and Colsenet.
"It wasn't my best day to be honest but no complaints. I've walked away with a bronze medal, although not the gold I wanted. I didn't feel as good as I knew I could be today," said Bearman.
"I had an average semi and got a poor lane draw for the final. I made a good start from six but the rider in seven was better and cut me off. So I had to come from the back and manage to salvage a third. It's a pretty cool weekend.
"I am going home tomorrow and have not been back since March so that's exciting. I have the World Cup in Sarrians (France) in just over a month, so I will get ready for that and try to tie up the World Cup series."
Rotorua's Williams was third in her semifinal to qualify for the big dance, and like Bearman, she did not get the best gate in the final, but manualled strongly to push through to third, and almost caught GBR's Emily Hutt for second behind winner Tessa Martinez (FRA).
"It's incredible, just a small town kiwi girl, so to stand up on the podium is special," said Williams.
"My starts weren't as good as some of the other girls so I had to stay calm, use my strengths and get in a good position at the first corner so I could use my track speed.
"I will have a couple of weeks off here with my family and then head to Portugal for the next round of the European Cup."
Cambridge rider Leila Walker, who won her junior women's quarterfinal, only just qualified for the final when she nabbed fourth in her semifinal after missing the gate. She missed the jump again in the final to be in fifth at turn one, but showed excellent speed to push up to fourth, only 0.2s from a medal.
Of the other kiwi riders, Brooke Penny (Te Awamutu) nabbed the final spot in her quarterfinal but went out in the semifinal while Cambridge rider Jack Greenough won his quarterfinal in the junior men, but got squeezed out on the first turn to end his chances in his junior men's semifinal.
Fellow Cambridge rider Rico D'Anvers rode strongly to finish second in his quarterfinal, but did not get a clean gate to end his chances in the same semifinal as Bearman.
Olympic champion Bethany Shriever gave the home British fans plenty to cheer about with victory in the women's elite final ahead of former champions Laura Smulders (NED) and Alise Willoughby (USA).
The elite men's final gave heart for the Paris Olympics with a French shutout to winner Romain Mahieu from Arthur Pilard and two-time winner Joris Daudet.
ROAD RACE
The New Zealand women's team were aggressive in some early breaks but were unable to mount any significant challenge in the 164km women's road race from Loch Lomond to the circuit course around Glasgow.
The Jumbo Visma professional Kim Cadzow (Queenstown) went on the break out in the transition from Loch Lomond but was rounded up, while SD Worx professional Niamh Fisher-Black was in a six-rider break but they were unable to sustain their effort.
From there the major nations used their numbers to effect with the kiwis unable to push into the peloton as Belgium's Lotte Kopecky, who won two gold medals on the track, sprinted clear to claim the victory 4:02.12.
Her SD Worx teammate and Tour de France Femme winner, Demi Vollering (NED) sprinted in for second ahead of Denmark's Cecile Ludwig.
Best of the kiwi finishers was under-23 rider Ella Wyllie in the third group 14:49 behind the winner, along with Fisher-Black and Cadzow, which brought the curtain down on 12 days crammed with the best cycling action from all disciplines.