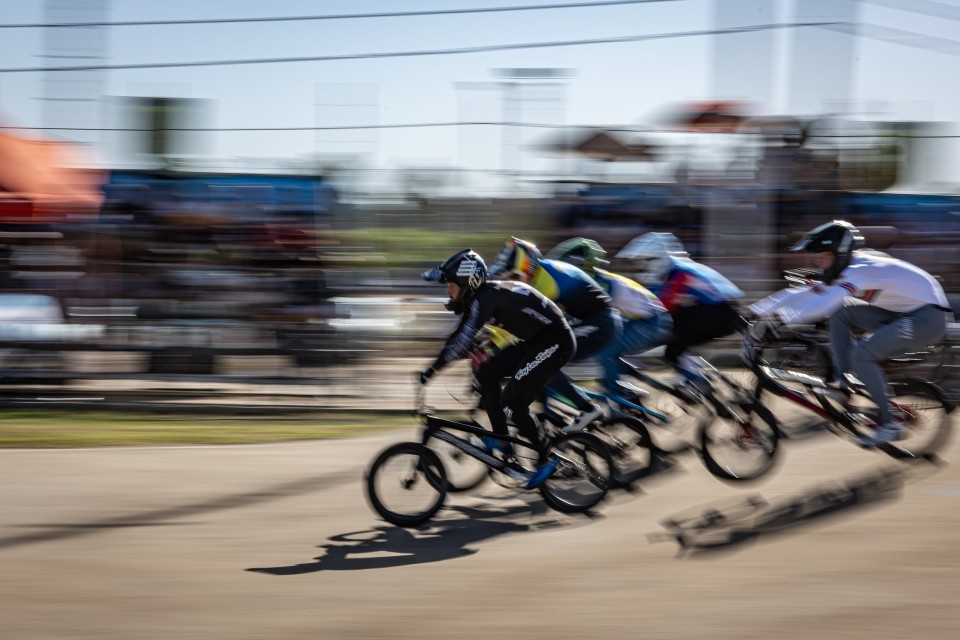 News that BMX Racing has secured its place on the Olympic schedule for Los Angeles, has fuelled extra desire for newly crowned UCI Under-23 World Series champion Rico Bearman.
The 20-year-old from North Harbour dominated the season-long world cup series, winning six of nine events across Europe and South America.
Bearman, who has been winning BMX world titles since he was six, intends to make the jump to elite competition, with his UCI World Cup debut to take place on home territory, when Rotorua hosts the opening double-header in February.
Importantly it will provide vital qualifying points for riders to qualify for the Paris Olympics, and is likely to attract many of the world's best.
Bearman reckons he is ready for the move, buoyed by his winning efforts at the weekend in Argentina where he was third fastest of all riders including elite on the first day and second fastest on day two.
"When I race elite, there will be more fast people around me. But it feels good to know that the speed is there. And I guess it shows me that if I can get it right, then in terms of speed I can compete with the elite riders," said Bearman.
"It would be silly to expect to jump straight into finals but while I have not set goals for next year yet, obviously I don't want to just turn up. I want to consistently be in the quarters and semifinals. - may be not the finals but consistently be up there, score some good points, and be able to know I am fast enough to race with them."
He is not daring to dream out loud about the Paris Olympics, given New Zealand has yet to qualify a spot for male or female riders, but Bearman was thrilled with the weekend news that BMX Racing has been confirmed for the 2028 Los Angeles Olympics.
"Growing up, the Olympics has been my dream. To be able to go to the Games is a huge goal of mine. To compete for New Zealand has always been a dream, so it would be super-cool.
"It is fantastic news it will be in LA, because I feel the sport would lose support if BMX got dropped from the Olympics. It is good news that it will continue because it means that things like support from sponsors will carry on which is important."
He is not taking much time off, excited about his elite debut when the 2024 season begins with a double round in Rotorua on 10-11 February.
"It is super-exciting to race at home, and having friends and family there will be cool. The atmosphere is going to be amazing because Rotorua is such a huge cycling town. I love the track there – it's open, long and technical which suits me."
He is planning a month-long preparation with his coach, former kiwi BMX champion, Kurt Pickard.
"I have worked with Kurt since I was little. I think he is the best gate coach in the world."
Pickard has a bunch of world-class BMXers in his stable including current world champion Romain Mathieu from France and 2022 world champion Simon Marquart from Switzerland.
"Kurt is super-chilled and we get on well. We work well and I enjoy the training he gives us. We didn't plan to train as a group but it has been working perfect to be honest."
Bearman has no time to hang his bike up quite yet, jetting to USA to prepare for the Fall Nationals in South Carolina for his Speedco-Avian pro team, then heading home for a couple of weeks before returning for the Grand Nationals in Oklahoma to finish off his season.