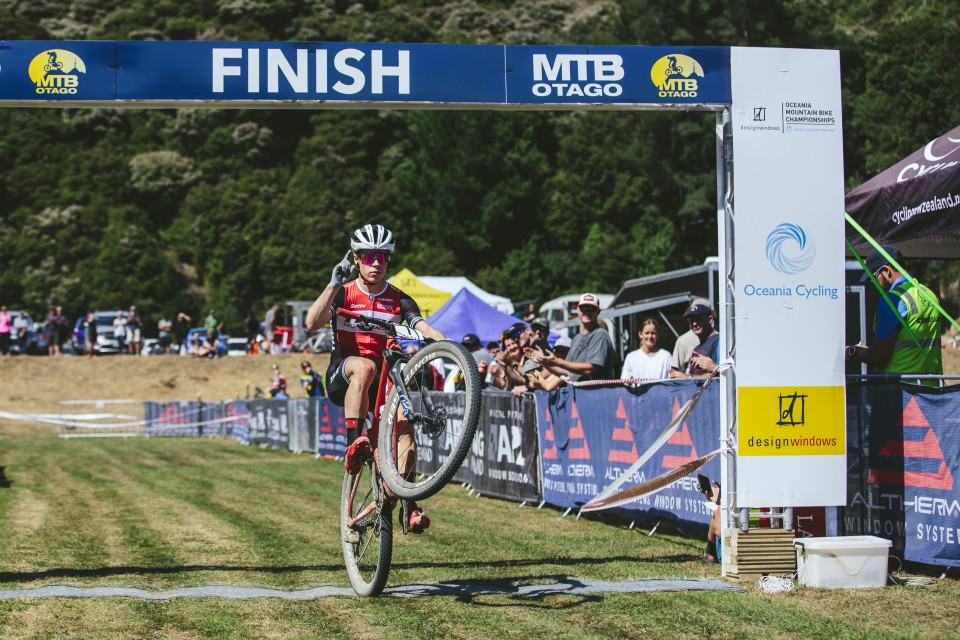 Design Windows have again signed as a sponsor for the Torpedo7 Mountain Bike (MTB) National Championships.
Design Windows are the naming sponsor for the Downhill competition to be held at the Christchurch Adventure Park on 28 February.
They are one of the South Island's leading aluminium door and window manufacturers. Established in 1984, they have over 30 years experience in the aluminium joinery industry.
In 2019 Design Windows picked up the naming sponsorship for the Oceania MTB Championships and since then have been avid and proud supporters of MTB Championship events in New Zealand.
"We're passionate about getting on our bikes, exploring the outdoors and taking to the trails", says Managing Director John Hancock.
"New Zealand is fortunate to have some amazing mountain biking trails in stunning settings right on our doorstep and we think all Kiwis should get out there and explore and enjoy the view."
Cycling New Zealand CEO, Jacques Landry acknowledges the important role of sponsors for MTB events.
"We love working with the team at Design Windows – their enthusiasm for MTB is infectious. They are not only an amazing sponsor but they really love Mountain Biking and pitch in to help the event be the success that it is. We are really fortunate to have amazing partners to bring this event to life."
Design Windows have factories and showrooms in Nelson, Christchurch, West Coast, Cromwell and Dunedin and work across both residential, architectural and commercial projects, including many award winning projects that set the benchmark for New Zealand architecture.
Design Window branches are Gold Associate Members of the Registered Master Builders Association.
The 2021 Torpedo7 MTB National Championship will be held in Christchurch on 27-28 February. The cross-country titles will be decided at Crocodile Mountain Bike Park at Kennedy's Bush, Halswell, staged in conjunction with Christchurch Singletrack Club on Saturday 27 February with the Design Windows Downhill Championships at nearby Christchurch Adventure Park on Sunday 28 February with support from Gravity Canterbury club.