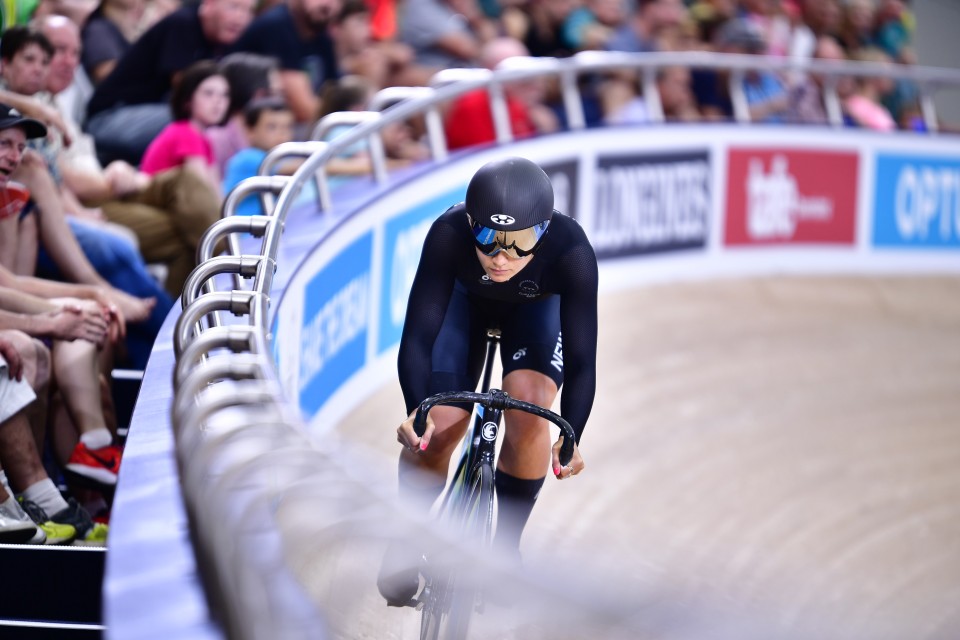 Cycling New Zealand wishes to announce that Natasha Hansen is leaving its High Performance Track Programme.
Natasha says: "After a long career representing New Zealand, I have decided to take a break from cycling as I have suffered many injuries and health issues in recent times. I would like to thank Cycling New Zealand and the coaching staff over the years for their guidance and support, and I wish the team well in their preparations for Tokyo and beyond."
Natasha Hansen leaves the Cycling New Zealand High Performance Track Programme as one of its longest serving and most experienced members.
Natasha was the first international level female sprinter to be recruited in the ranks of the national programme. This programme was the forerunner to the current women's sprint programme, which now has six riders.
Over her long and distinguished career, Natasha won three Commonwealth Games medals on the Gold Coast in 2018, podiums (Keirin and Team Sprint) in World Cups; won the 2018 Japan Cup (Keirin), as well as numerous Oceania and National titles. Natasha represented New Zealand in both the London 2012 and Rio 2016 Olympic Games.
Jacques Landry, Cycling New Zealand Chief Executive said: "Natasha is part of the generation of riders that helped transform the New Zealand track sprint cycling programme from an amateur endeavour into the professional team it is today. We are grateful for her contribution and we wish her well for her future."
CAPTION: Natasha Hansen in action at the 2018 Commonwealth Games in Gold Coast, where she won three medals. (Guy Swarbrick Photo).