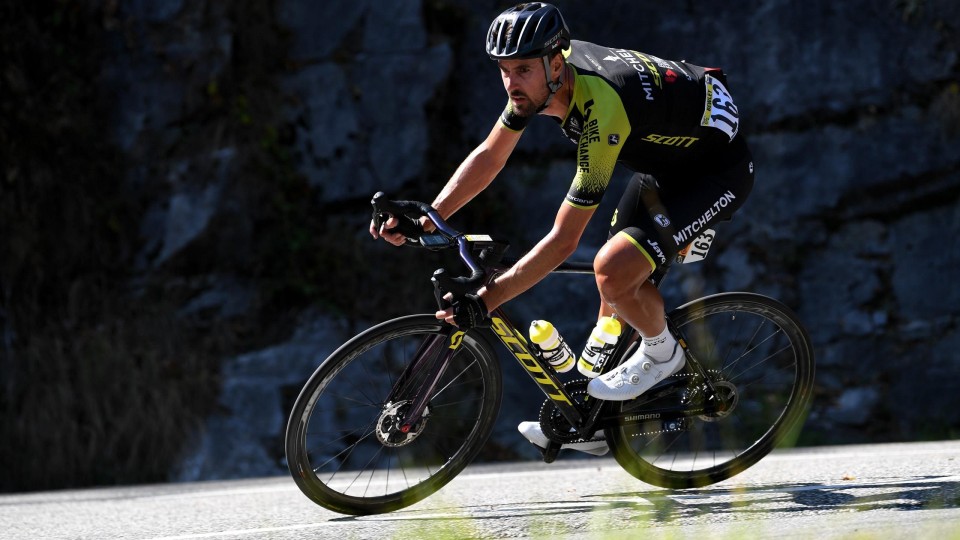 Kiwi World Tour star Sam Bewley is hoping he can return to meaningful racing this year after a nasty crash ended his debut at the Tour de France.
While the Mitchelton-Scott rider had eight Grand Tours under his belt, there was no doubt that his first Tour de France was extra special.
It finished prematurely when he was caught in a nasty crash on Stage 10 to Saint Martin de Re last week.
Bewley has confirmed that he has broken his wrist and a rib, having had scans after leaving the Tour two days ago.
He has commented on the experience when it spoke to the popular UK-based The Cycling Podcast.
"It was a big crash and I was hoping I could find a way through it. The crash happened on the other side of the bunch to where I was and I thought if I headed for the grass, I might have been able to sneak around it.
"Unfortunately, that wasn't the case and I ended up rag-dolling through a ditch and suffered a broken wrist and broken rib and a devastated morale."
The super-popular kiwi rider let out a scream when he realised the significance of the crash, and the effect that the incident has had on him.
"It was the end of my Tour and I knew it straight away. I did not even manage to get back on my bike because I knew I had broken something and that was the end of my Tour.
"It was really, really devastating for me. It was a hard couple of days having to leave the Tour under those circumstances – I have returned to my home (in Girona), I caught a train back down to Spain and have now had scans.
"Thankfully the scans came back pretty, good – I am just dealing with a fracture in the radius, and sounds like it won't need any surgery which is great news. I will be in a cast for 3 or 4 weeks but hopefully in two weeks I can start training again on the road with a cast on but obviously if I can hold the handlebars, brake and change gears and don't have any pain, then that will be the goal."
The challenges of this coronavirus pandemic plagued year, means he is unsure if it will mean the end of his season.
"It is difficult to make a plan at this stage in such a condensed season - there is not long to go in the season and the other Grand Tours start pretty soon so it is hard to know if I will be able to come back to racing this year but that is definitely the plan. If I can get back to some racing this year it would be a great situation – that's what we are shooting for."
However, Bewley is also able to look back on his all-to-short-lived experience in his ninth Grand Tour, but a super-special one.
"It really was special for my first Tour de France and to defend the yellow jersey for four days was amazing with such a cool group of guys.
"It was amazing to work and defend that jersey for Adam (Yates). I have had a great five or six years racing with him and as he is leaving the team this year, my last race with him is certainly going to leave a lasting memory. I look back with fond memories of a short-lived Tour de France but very motivated to get back there at some point in the next year or two."
Bewley believes his team has the ability to play a part in the remainder of the Tour.
"Keep supporting Mitchelton-Scott. I know they are going to be hunting for stage wins and I know they have the guys to do it and plenty of opportunities still to come. I will be supporting from the couch.
"Thanks a lot for all the support before the race and especially after the crash – I've had hundreds and hundreds of messages. I tried to read and reply to every single one. I really appreciate the support especially when you are on the other side of the world to your parents, your family and your loved ones. It means a lot to me and thanks a lot."