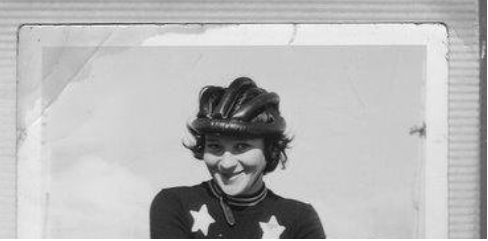 Cycling New Zealand is delighted to congratulate both Bev May and Chris Te'o who have been recognised in the Queens Birthday Honours List.
Bev, who has been deeply involved in cycling for over 60 years, will receive the New Zealand Order of Merit for her services to cycling, most particularly women's cycling.
Bev took up cycling at 15, with her first competitive ride with her brother at Waipa Wheelers. Women were not allowed to race with men, but her drive led to her becoming the first women to be granted a Cycling New Zealand racing licence in 1960.
She competed for the first time in the Bill and Hazel Summers Handicap in 1962 – the race named after her parents who ran the event and one Bev would go on to organise. Bev would also become a driving force in the establishment of the Morrinsville Wheelers Cycling Club in 1964.
Ironically a serious accident proved the defining moment in her cycling career. Forced to give up riding as a result of the accident in 1988, two years later Bev would start the first women's only cycling race, the Bev May Women's Tour which recently celebrated its 30th year.
It has become a standard-bearer for women's cycling in New Zealand, and for the raft of kiwi female riders that would follow.
Bev, who has been awarded a Member of the New Zealand Order of Merit, continues to be a tireless figure in our sport at all levels.
Also honoured is Porirua's Chris Te'o who established the USO Bike Ride, a charity event that raises funds and awareness in cancer and focuses on health and well-being in the Polynesian community.
Chris receives his honour for services to health, cycling and the Pacific community.