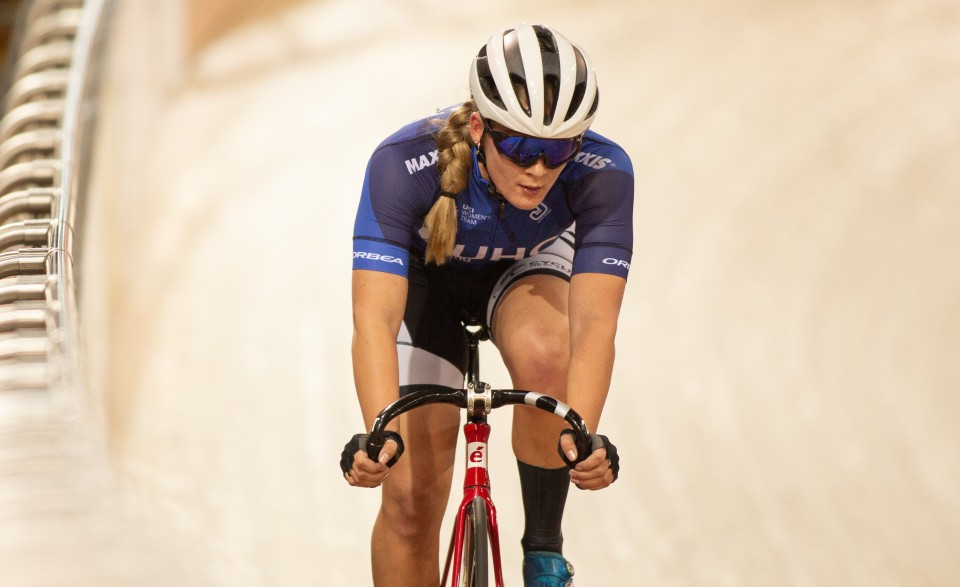 As the New Zealand team add the final touches for their Tokyo Olympic campaign, the country's leading development riders are set for competition in the second round of the National Track Series.
The second of three rounds will be staged at the Avantidrome in Cambridge from Friday 16 to Sunday 18 July.
The series, in its third year, was established to provide young riders with the opportunity to develop increased tactical and technical awareness as well as educational, coaching and race craft workshops.
It also provides a platform for coaches to share experience and knowledge and provide opportunities to grow understanding on the skills specific to guiding, coaching and supporting their young riders.
The competition includes young riders from under-17 to under-23, with Tokyo-bound young riders Holly Edmondston and Jessie Hodges having a final hit-out before flying to Japan.
It comprises a number of national champions and some young riders for the future.
There will be interest in 15-year-old Blenheim sprinter Erin Green, who has only taken up the sport this year. She is rated as one of the country's most promising speed skaters and was looking for an opportunity for more racing experience and fitness.
The development pathway is a key including the likes of Auckland's Emma Blackmore, Southland's Lucy McHutchon and Canterbury's Michael Audeau.
Blackmore, a product of the Baradene College programme, has competed in both road and track.
"I'd like to progress my track skills and learn more about the Madison."
McHutchon, an under-17 rider, will travel from her home in the Southland settlement of Donrobin, for the series.
"I love cycling. I have been riding track for a year and I would like to be able to improve my skills to become a better cyclist and reach my goal of being selected in the team to compete at Nationals."
Audeau, a member of the Upper South Island Performance Hub, will compete in the under-19 sprint events.
"I've been racing on the track for three years and competed at the national track champs for the past two years."
The Under-19 Canterbury champion is studying Sports Coaching at Canterbury University and continuing road and track cycling.
There are national under-19 champions competing including Canterbury riders Jenna Borthwick and Amelia Sykes, Waikato's Jack Carswell, Auckland's Prudence Fowler and Joel Douglas and Nelson sprinter Kaio Lart.
Racing and workshops begin on Friday afternoon and finish on Sunday morning.
The second and third rounds of the series will be held at the Avantidrome in Cambridge on 16-18 July and 17-19 September.