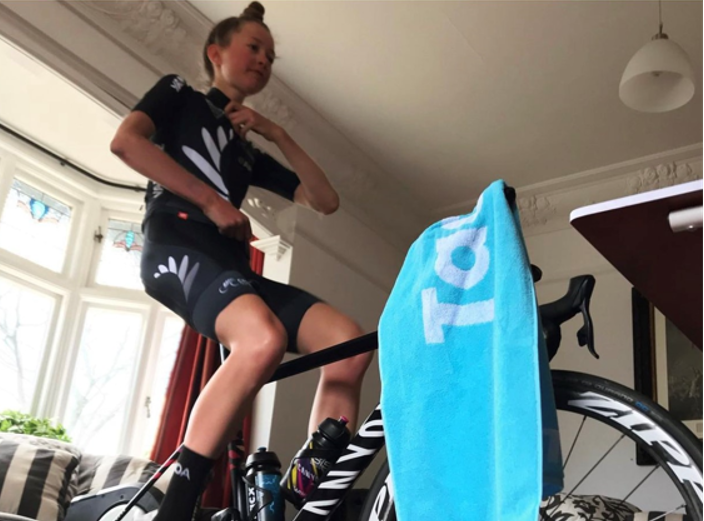 Eight Cycling New Zealand riders have been selected to compete in the second UCI Esports World Championship in February 2022.
The championships will be staged on 26 February, decided by a 55km scratch race over two laps with the course set in a fantasy world based on Central Park in New York in 100 years' time. It is a mixture of rolling and steep terrain with gradients topping out at 14 percent.
There will be up to 100 riders in each male and female race, with the New Zealand team led by Christchurch professional Ollie Jones, who was fourth in the first-ever esport world championships, when he blew out the trainer in the final sprint to the line.
Jones, who will ride for Global 6 UCI continental team in 2022, was a former winner of the Zwift Academy in 2017 which earned him a contract with professional team, Dimension Data.
Another New Zealand rider to win the Zwift global academy is World Tour professional Ella Harris (Dunedin) who won in 2018, which opened her way on to a professional road team, and is currently with the high profile Canyon SRAM women's team.
Jones and Harris were New Zealand's sole representatives in this year's first Esports World Championship.
Jones, former national and Oceania road race champion Paul Odlin (Christchurch), Waikato's Sarah Morrsion and Auckland's Sam Lindsay earned their spots through the Oceania qualification event.
Harris, well-known Spoken Cycles rider, Alex Heaney, Rotorua mountain biker and multisporter Sonia Foote and Waikato's James Harvey were selected to join them in the New Zealand team.