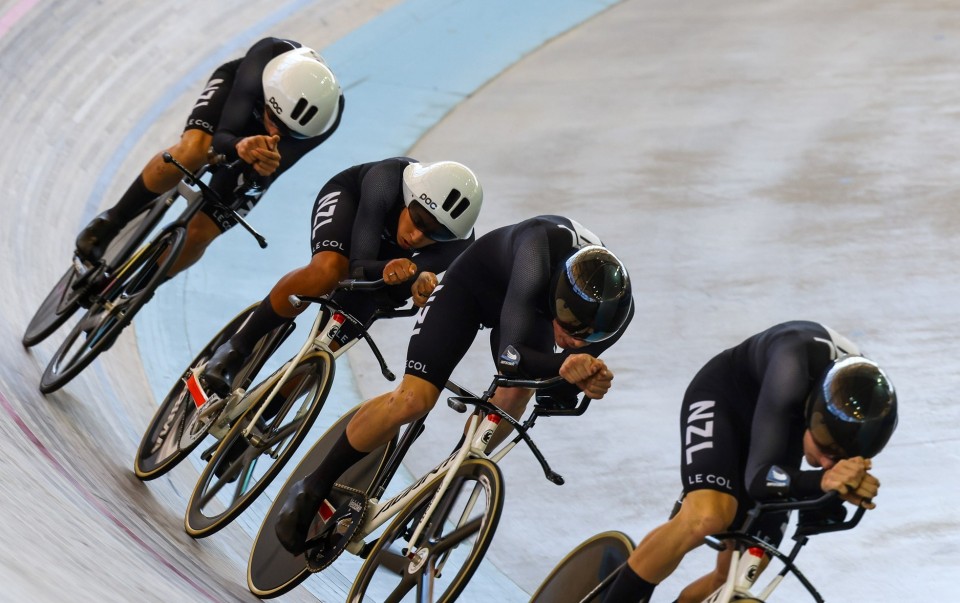 New Zealand riders made an important move back into international competition and gained key learnings at the UCI Track Cycling Junior Championships that concluded today in Tel Aviv.
There were no further medals to the two earned earlier in the championships, but Cycling New Zealand's national development coach, Ross Machejefski is pleased with the progress of young riders and new coaches.
"New Zealand has not competed in these championships for three years with the pandemic, although the European nations have been able to continue to compete far more readily," said Machejefski.
"Our junior track programme plays an integral part in our high performance development so clearly this group had not enjoyed the advantage of regular international competition.
"Overall they competed to expectations and above, with two medals and some strong performances. It was also noticeable that there was a gap between those nations who had been competing more regularly and those like New Zealand.
"It was a solid campaign that met our expectations, and there were some important learnings for an inexperienced team that they will no doubt take forward.
"The coaching group, who were also new to this environment, worked extremely well and both coaches and riders will grow significantly as a result."
Some of the squad will be eligible for next year's junior world championships while others will move into the elite ranks with some with significant potential to push towards the 2028 Los Angeles Olympics.
Auckland's Joel Douglas showed his tenacity to again be caught in a crash in the elimination race, having done so yesterday in the same event as part of the omnium. He returned to the fray to finish a creditable ninth from the 22 starters.
Fellow Aucklander Bee Townsend was beaten in the repechage of the women's keirin, while Kyle Aitkin and Luke Blackwood were 14th and 17th respectively in the 1000m time trial.
Expectations for Edward Pawson and Oliver Watson-Palmer in the 30kms men's madison came to a premature end when they were caught in a crash during the warm-up and forced to withdraw.