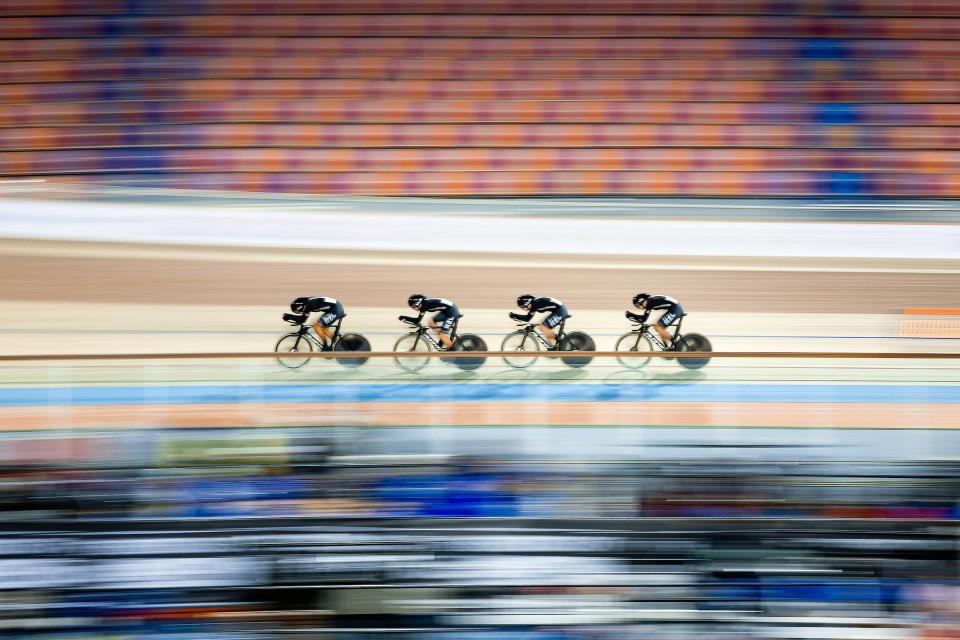 New Zealand's leading track cyclists need to refocus after their successes at the UCI Nations Cup, when they take on Australia among others in the Oceania Championships in Brisbane starting on Friday.
The New Zealand team have scored strong ranking points towards the world championships from their two Nations Cup outings in Jakarta and Cairo and now face the Australians who have targeted this event after deciding to bypass the last Nations Cup.
With Ally Wollaston, Campbell Stewart and Aaron Gate back in Europe with their respective professional road teams, there is further opportunity for the rest of the New Zealand endurance squad to stake their claims.
The Continental Championship winners gain direct entry to the world championship which is further incentive for New Zealand riders in key events, along with high quality racing experience for the newer riders to the international scene.
There's a full five-days of racing, two sessions per day, which will test riders' endurance and ability to target key events through the demanding five-day programme.
The sprint group have shown improvement against the world's best in the Nations Cups and are buoyed with the return of Sam Dakin after his crash in the keirin final at Jakarta.
The women's sprint team have made consistent gains with Ellesse Andrews moving towards her compelling form from last year's Commonwealth Games.
The men's endurance group comprise the team that competed in Cairo, bolstered with the return of Nick Kergozou and led by Commonwealth Games medallists Tom Sexton and George Jackson.
The women's endurance group will look for leadership from the outstanding Bryony Botha to guide some emerging young talent as well as give her the opportunity to compete in a competitive individual pursuit where she is the Commonwealth record-holder.
There is also a full schedule for under-19 juniors where the New Zealand riders will have their first significant international test in preparation for their world championship in Colombia.
The elite team is:
Sprint, female: Ellesse Andrews, Rebecca Petch, Olivia King. Male: Sam Dakin, Callum Saunders.
Endurance female: Bryony Botha, Samantha Donnelly, Prudence Fowler, Jesse Hodges, Rylee McMullen, Emily Shearman.
Male: Kyle Aitkin, Dan Bridgwater, Keegan Hornblow, George Jackson, Nick Kergozou, Tom Sexton.
Competition starts at 1pm (NZ time) on Friday with evening sessions from 8pm.