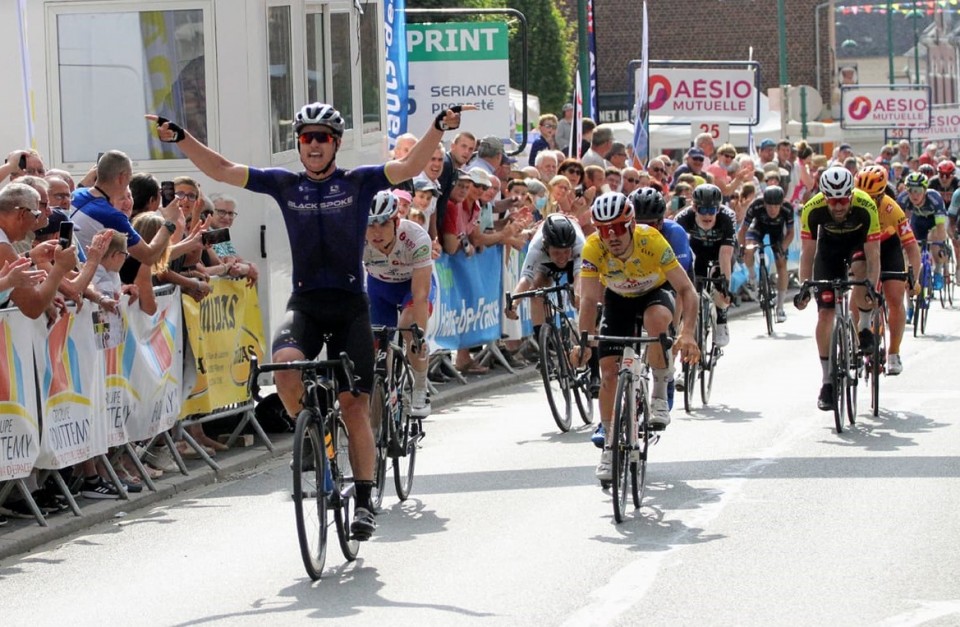 Tokyo Olympic medallist Campbell Stewart has wasted no time in showing his skills and fitness on the road, finishing tied at the top of the order in a three-stage UCI 2.2 race in France.
Stewart, riding for his Black Spoke Pro Cycling Academy, finished with the same identical time as the Dutch rider Jason Tesson (St Michel-Auber93) in Travers le Hauts de France, a three-stage race in Ardennes of northern France.
Tesson won the opening stage with Stewart ninth in the same time as the winner with teammates Aaron Gate, returning from his shoulder surgery, and Luke Mudgway also in the 85-strong peloton along with fellow kiwi Laurence Pithie (Groupama FDJ Conti).
Stewart bounced back to win the sprint in the 175km stage to Roisel ahead of Tesson with Mudgway and Gate again in the peloton along with fellow kiwi Felix Meo (Team Vorarlberg).
With the benefit of some outstanding teamwork from the Black Spoke riders, Stewart again finished off strongly, with lead-outs from Mudgway and Gate, to claim the final stage win over 175km to Le Cateau-Cambresis.
Tesson managed third in the sprint, with both riders recording the same time overall, but the Dutch rider given the GC yellow jersey on a countback of placings.
The upside was the Black Spoke Pro Cycling took out the overall team honours on countback, with strong performances from James Fouche, Tom Sexton and Alexander White in support of Stewart, Mudgway and Gate.
The Black Spoke squad head to the Netherlands for a series of UCI 1.1 category one-day races over the next two weeks.